【English Version Series①】BAND-MAID Road to "WORLD DOMINATION" London

【English Version Series】BAND-MAID Road to "WORLD DOMINATION"/20190622 England・London @ Islington Assembly Hall
Original article: BARKS https://www.barks.jp/news/?id=1000168642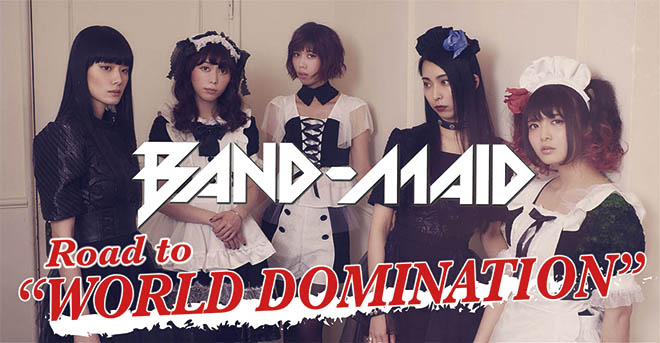 Welcome back!
Our masters and mistresses!
BAND-MAID WORLD DOMINATION TOUR 2019【激動】〜gekidou〜
Our EU story has already begun〜
We shall give out a tour report this time too!
The first day in England・London will be given by Gt.Vo Kobato.
This will already be our 5th time in London, the city with the most servers and waiters overseas! !
So I'm really happy that I'm able to come back to work here every year.
We had a bit of time before we had to start serving, so I did a bit of tourist shopping with the other members!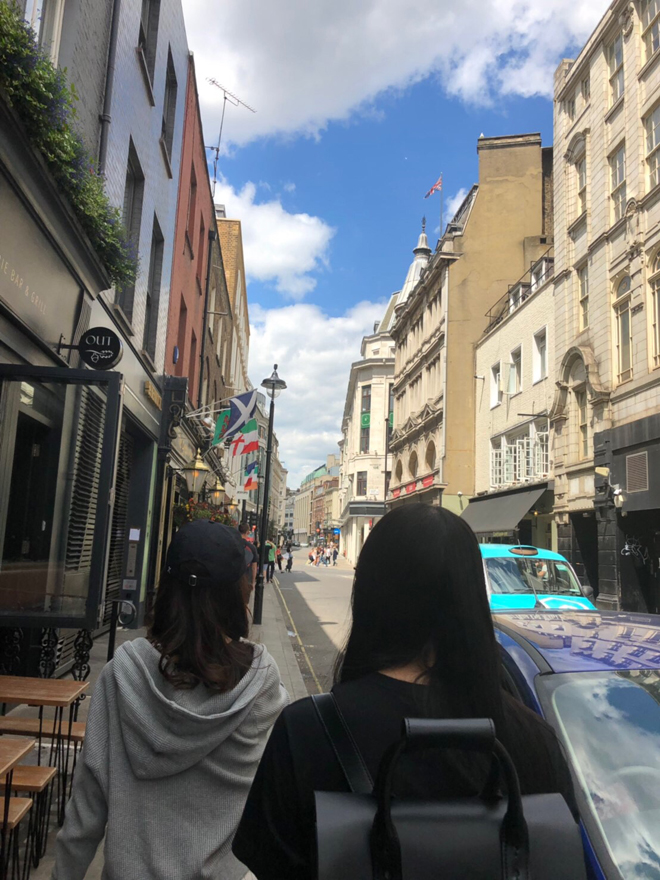 ▲BAND-MAID members strolling through London
We did some investigating using Kobatotototo navigation
We visited a sneaker store that Sai-chan wanted to go to, and then we went to a stylish chocolate store.
We took a walk around town while eating the incredibly delicious chocolate ice cream that we bought!
We found a lot of wonderful things that we wouldn't be able to find in Japan just by walking around; it was so much fun.
We also went to a store that specializes in tea!
We were able to taste drink a bunch of different teas, and I managed to find one that was quite to my liking.
Kobato bought some cranberry and raspberry tea!
It wasn't too sweet and was super yummy.
And by doing this and that we were able to fully enjoy our tour of London. Next up, serving up a performance!
The catering pasta and pizza we all shared before our performance was also delicious.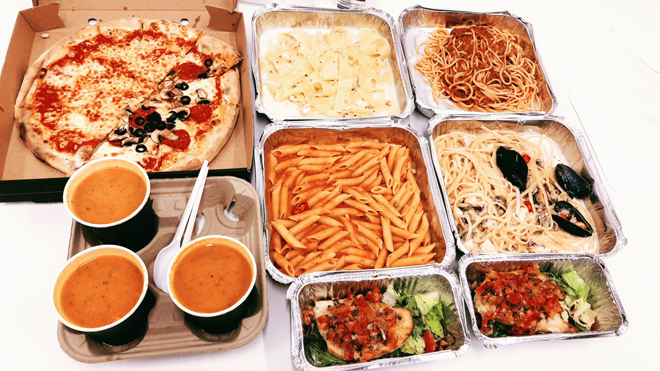 ▲Catering
The venue for our London performance was the 'Islington Assembly Hall,'
which was a huge venue.
Lots of masters and mistresses showed up, and maybe because it was our fifth time here,
but the atmosphere there had a really gentle at-home kind of feel to it, I was really happy.
Even though we announced and played a brand new song for the first time there,
it was incredible to see everyone sing along with loud voices! !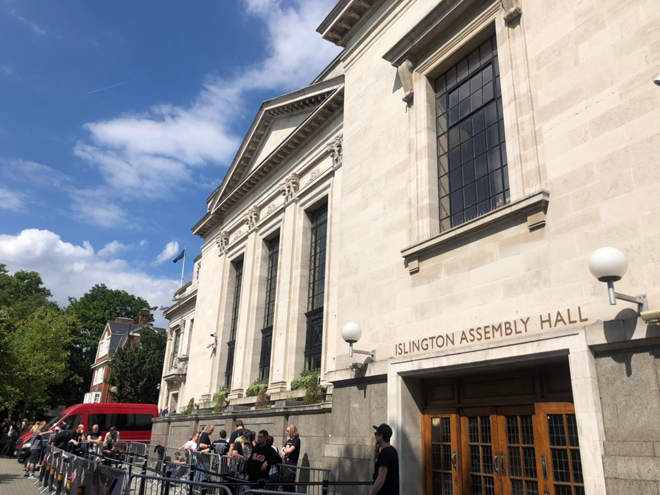 ▲The Islington Assembly Hall venue
This time our venue had second story seating,
and seeing everyone dancing and all of our masters and mistresses singing with their loud voices even though they were on the second floor
put me in a really happy mood.
It seemed like there were a lot of people who were new to our fixed good luck charm time segment,
but they were able to do their best and looked like they had a lot of fun saying "Moe moe kyun kyun" together with us!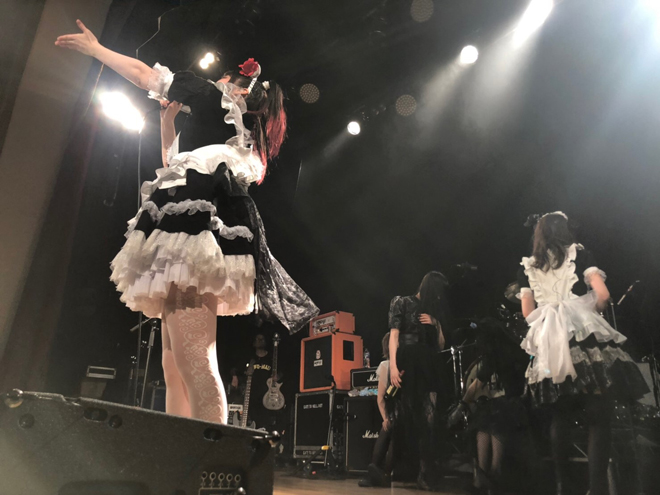 ▲Good luck charm time Miku Kobato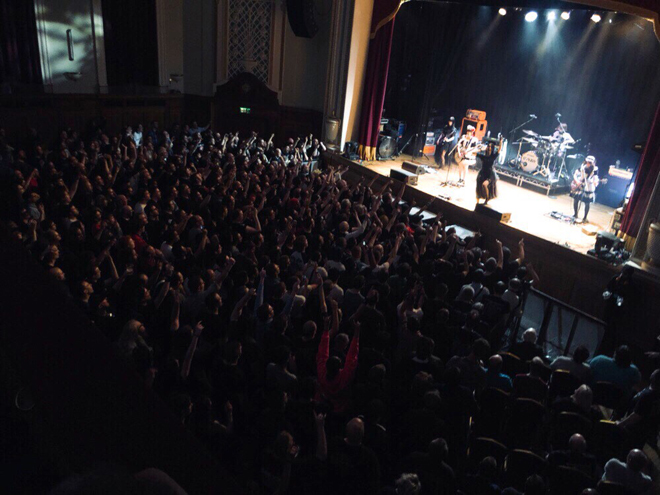 ▲All of the London servers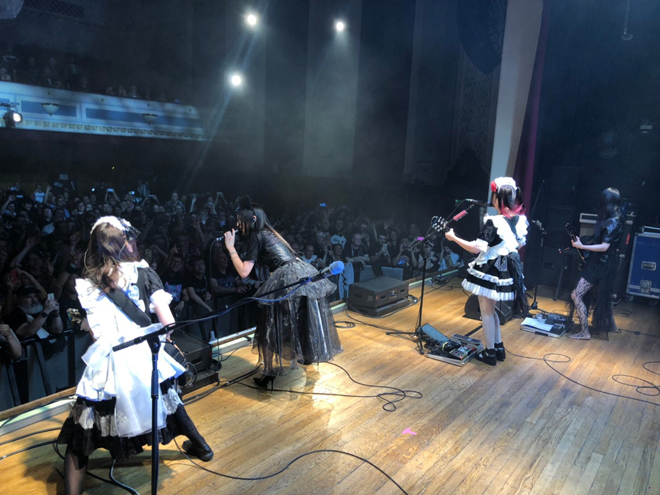 ▲London servers (From the stage wing)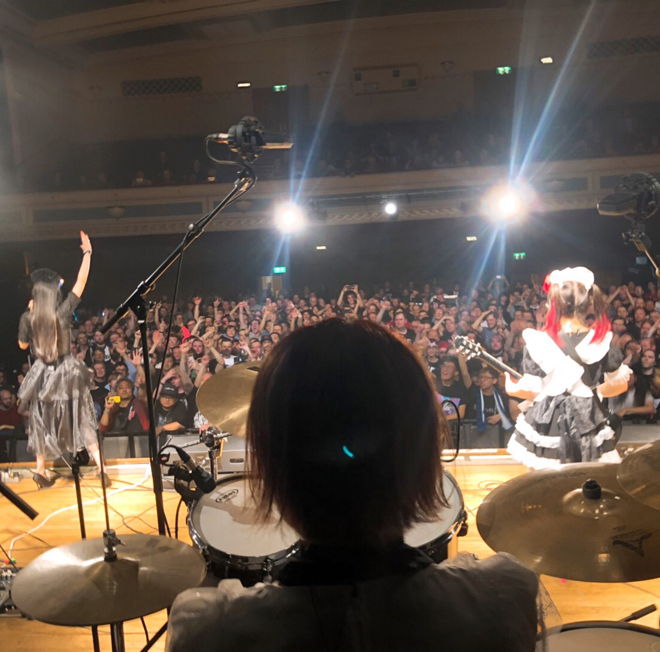 ▲London servers (From the stage)
Thanks to all of our masters and mistresses,
we were able to properly and safely finish our first day in London!
We're going to do our best on tomorrow's tour too (6/23 @ Paris)! !
That's all for now. Bye bye!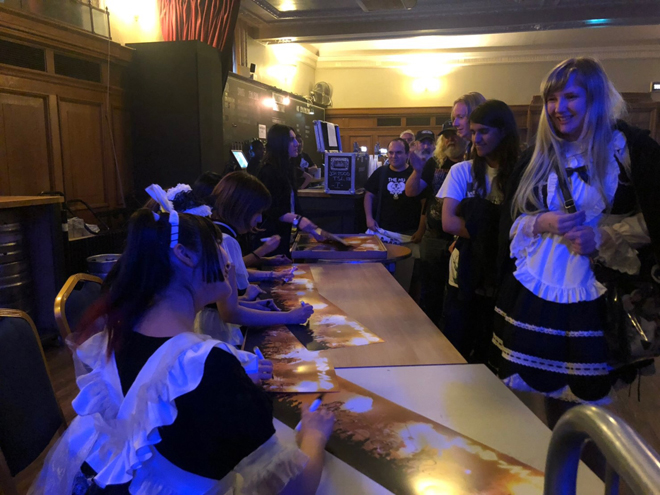 ▲A look at the Meet and Greet
Photo credits: Revolver Records
WORLD TOUR REPORT PAGE
https://bandmaid.tokyo/contents/252229