【English Version Series②】 BAND-MAID Road to "WORLD DOMINATION" Paris
English edition serialization: BAND-MAID Road to "WORLD DOMINATION"/20190623 Paris, France @ Le Trabendo
Original article: BARKS https://www.barks.jp/news/?id=1000168690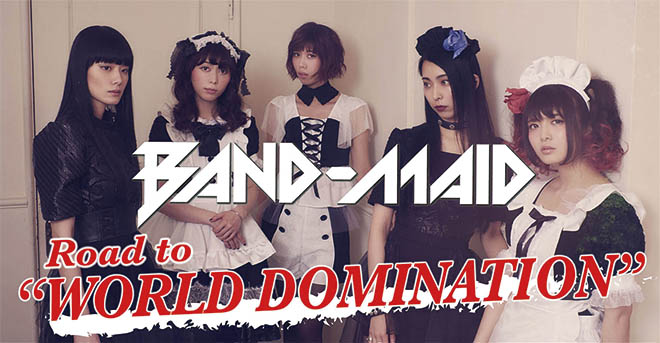 It's SAIKI here.
The BAND-MAID WORLD DOMINATION TOUR 2019 〜gekidou〜
Europe tour has started.
We will be moving from London in Britain to France, and be serving in the City of Flowers of Paris four times.
The venue we served at in Paris this time around was a very large park.
Us maids also served at other venues including live houses, live bars,
as well as places like cafes and museums. It seemed that they were holding an exhibit on Tutankamen.
If we had time, we would have loved to look around. Lol.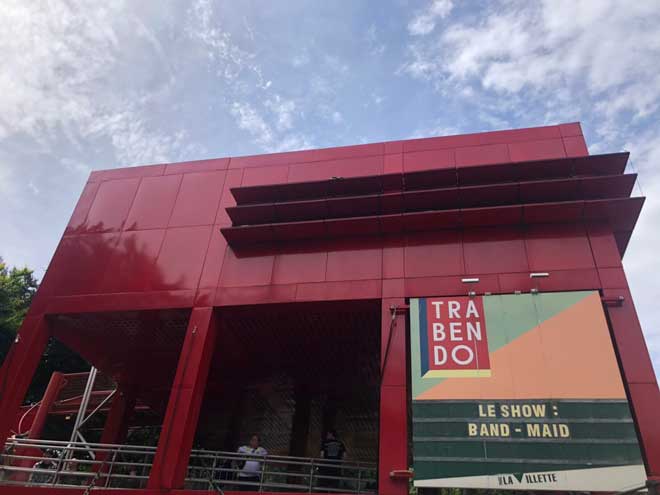 ▲The exterior of our serving venue in Paris.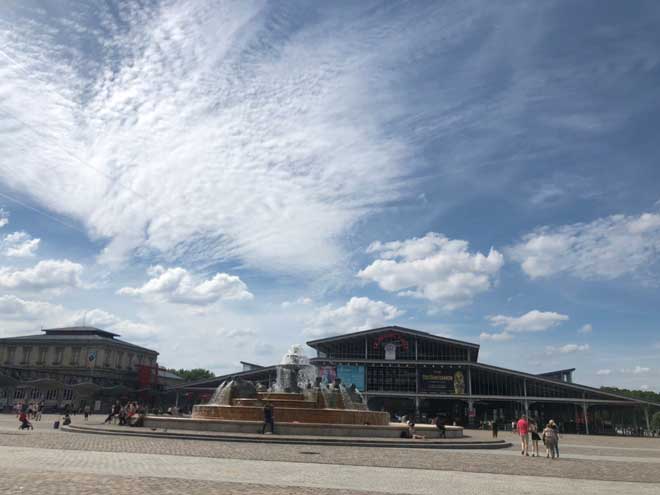 ▲The park that had our serving venue (1).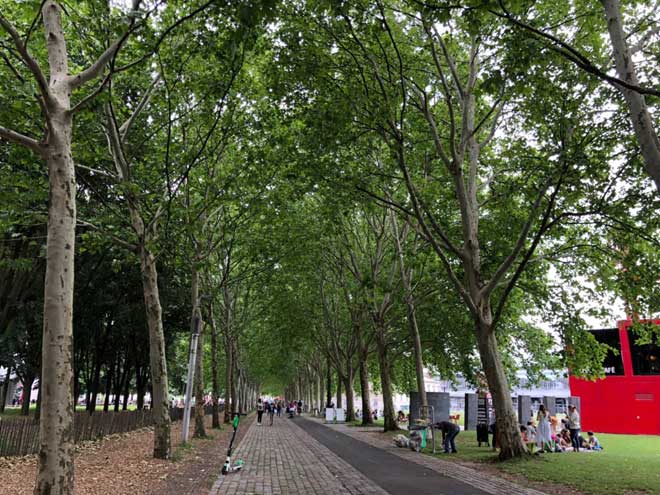 ▲The park that had our serving venue (2).
It was the weekend on Sunday in Paris, so there were many people enjoying a picnic in the park.
There were families relaxing, people happily drinking beer, and people taking a nap. The nap looked like it felt super good!
It was clear out, and the breezy weather was comfortable.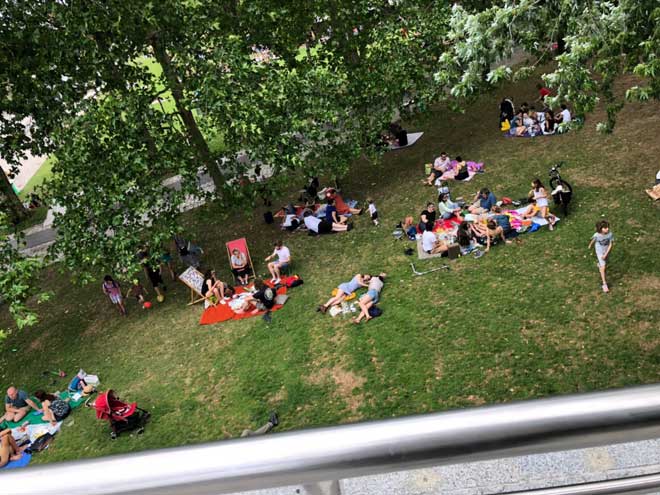 ▲A French family relaxing in the park (photo by SAIKI).
Our masters in Paris always shower us with love, but this time was something special.
The voltage was at a climax when we began our service,
and the passion was so hot that it felt as if we were in a sauna.
The moment of the first guitar phrase of "DOMINATION,"
the venue erupted in cheers that made it feel like the ground was rumbling. Our masters all were overflowing with smiles which made us very happy!
As soon as we said that "we want to sing the next song with everyone,"
we were greeted with a loud "OK!!!" and when we told them the song would be "Daydreaming," the cheer that shook the ground for a second time was amazing! Lol.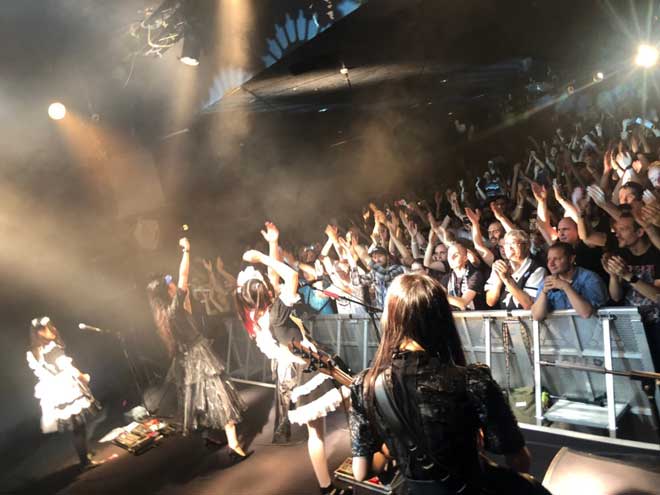 ▲Our passionate masters in Paris.
Through our service, a large chorus occurred, and we were constantly feeling a sense of unity throughout the performance. It was the best feeling ever!
We are always surprised by the amount of passion our masters in Paris have.
We can't lose either!
We will put our all into each and every one of our services!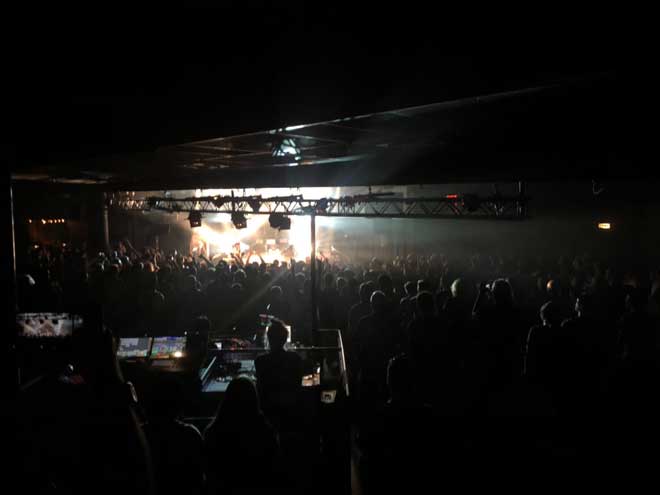 ▲A wide view of our service in Paris.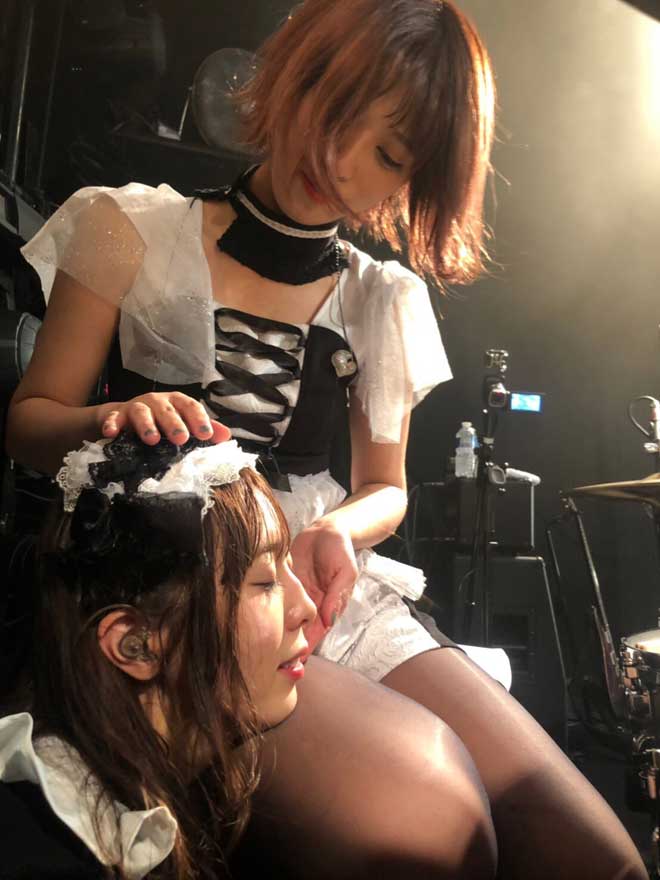 ▲AKANE and KANAMI having fun during the performance.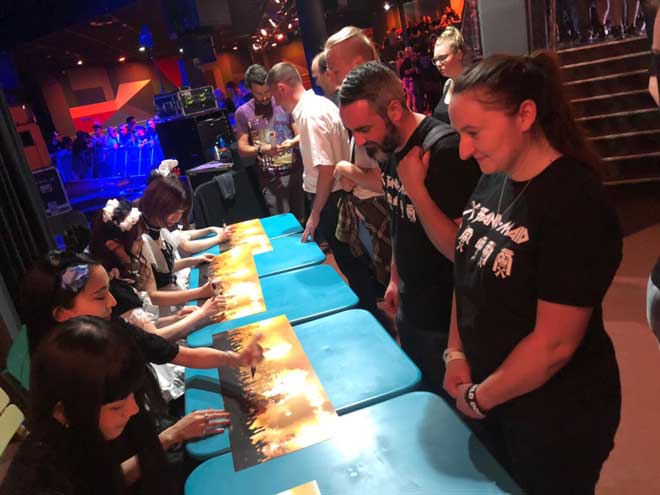 ▲Paris meet and greet.
We were super happy to be able to serve in Paris again this year.
Since so many of you said things like "Welcome back," and "Thank you for visiting us again,"
we will try our best to make sure we can return to Paris on a tour in the future.
We will give it our all during our two services in Germany as well!

▲A "BAND-MAID × France" flag we received at the venue.
Photo credits: Revolver Records
WORLD TOUR REPORT PAGE
https://bandmaid.tokyo/contents/252229