[English Version Series④] BAND-MAID Road to "WORLD DOMINATION" HAMBURG
English edition serialization: BAND-MAID Road to "WORLD DOMINATION" / 6/26/2019 Hamburg/Germany @ LOGO
Original article: BARKS https://www.barks.jp/news/?id=1000168933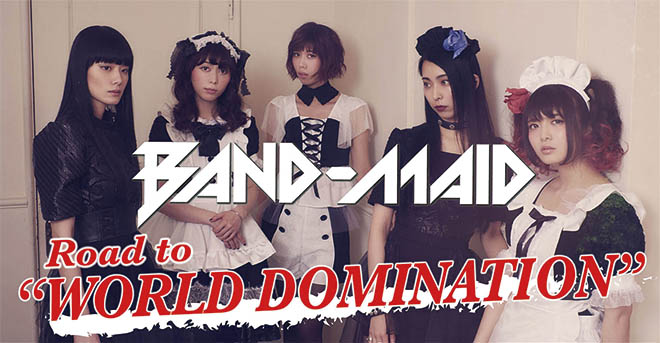 6/26/2019 Hamburg, Germany @DAS LOGOS
Hey! It's Akane! !
The BAND-MAID WORLD DOMINATION TOUR 2019 〜gekidou〜
This is our second stop in Germany, which is it for us serving here on the European leg of our tour!
This is also our 2nd time here in Hamburg! We stopped here on our first overseas tour in 2016.
So, let me start with the day before we started serving.
We headed out from Bochum and made it to Hamburg around noon. That gave everyone in the band some time for sightseeing.
During the day we checked out Beatles-Platz, stopped by a store selling music gear, did some shopping, and other stuff like that.
Once the evening came around we ate at a restaurant in Hamburg's "Fischmarkt." We went all out on amazing beer and food!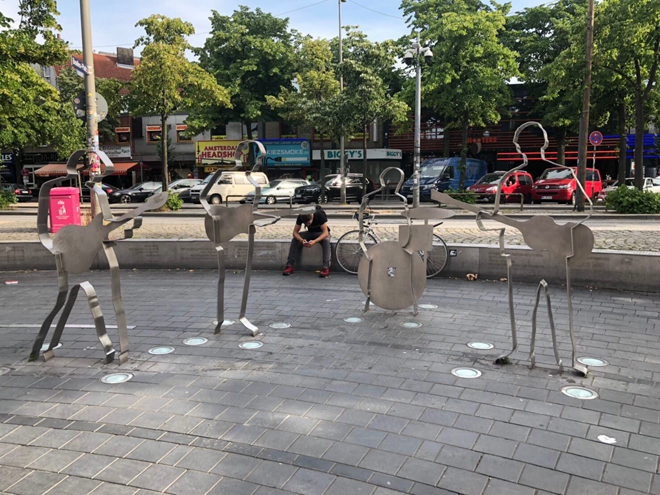 ▲Beatles-Platz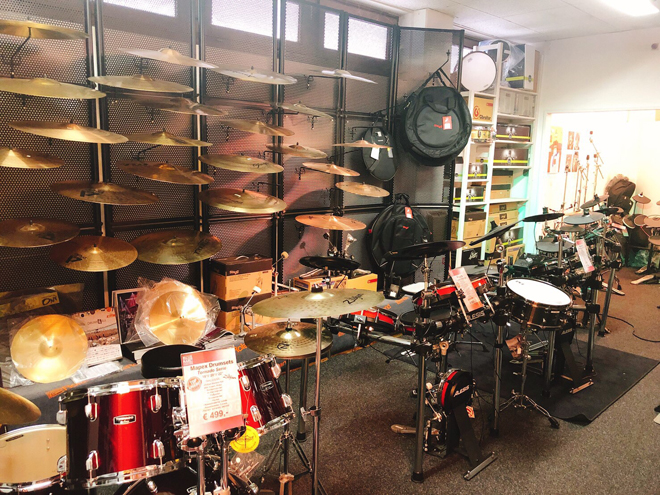 ▲Musical instrument shop in Hamburg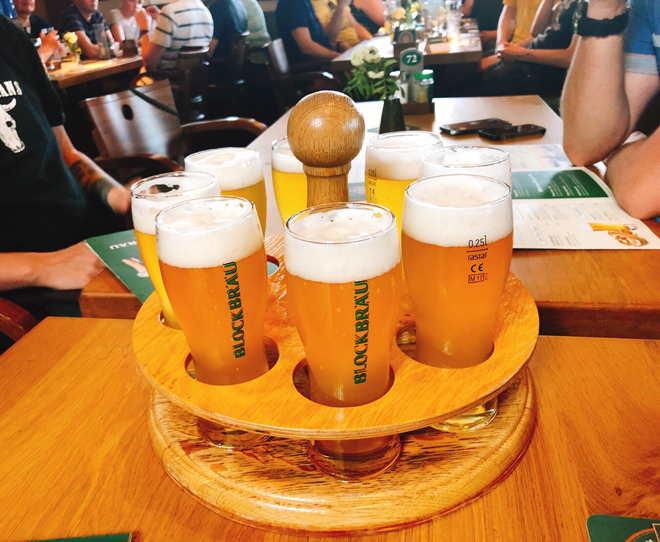 ▲Authentic German beer♪♪♪
At the restaurant we got to know an accordion player who was there playing.
We also took a shot at trying the accordion out♪ It was a lot of fun!!
We had a little bit of a music jam going! Maybe it would have been good to have him step in as a guest performer while we served our show! Lol.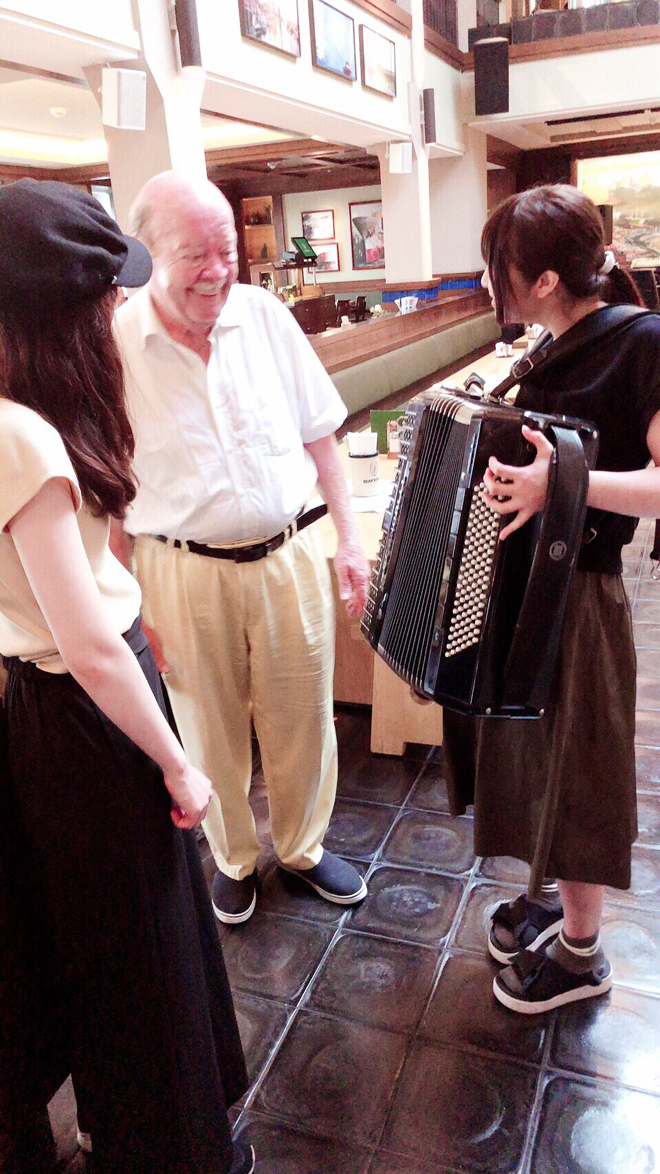 ▲The accordion player we met at the restaurant
We could hear people getting amped up at the venue while we were sound checking and getting ready to serve up our performance.
Everyone was already super excited, and that got us even more pumped up to offer our music services!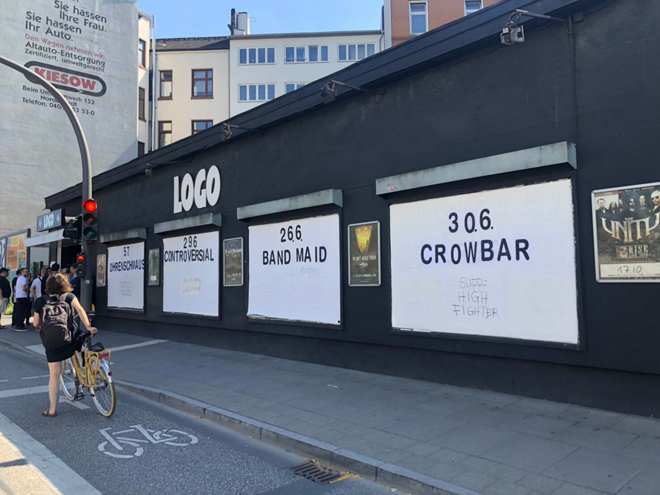 ▲The service venue in Hamburg
Our masters and mistresses from Hamburg:
They all threw up raised fists and sang along while they danced and listened to our songs intently.
Everyone had their own style and enjoyed our music in their own way!
The stage and audience floor at the venue we played at today were super close together.
It was really cool to see everyone listening to our music right up close♪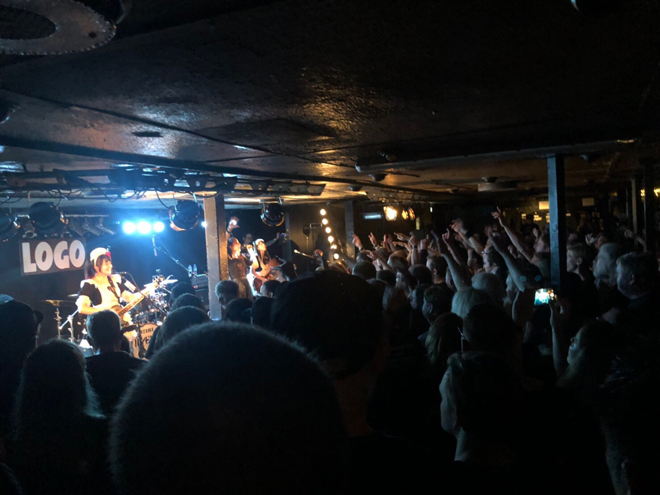 ▲Offering our services in Hamburg
We played our song "Choose me,"
and Sai-chan sang a capella while the whole audience sang along.
The lyrics have are really tough in Japanese, but everyone sang it out perfectly! It was incredible!
I could tell that everyone must listen to our songs really carefully to pick up on the Japanese lyrics so well. It was such a thrill to hear! !
We also did some new songs like "endless Story," Daydreaming," "Moratorium," and "CROSS."
And everyone sang along with enough power to match Sai-chan's microphone volume.
I was completely awestruck by how the whole venue came together like that. I could feel myself getting goose bumps! Lol.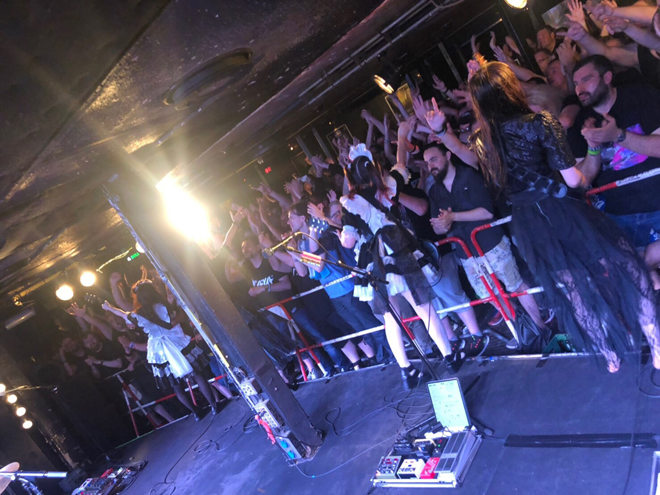 ▲BAND-MAID serving their masters and mistresses in excitement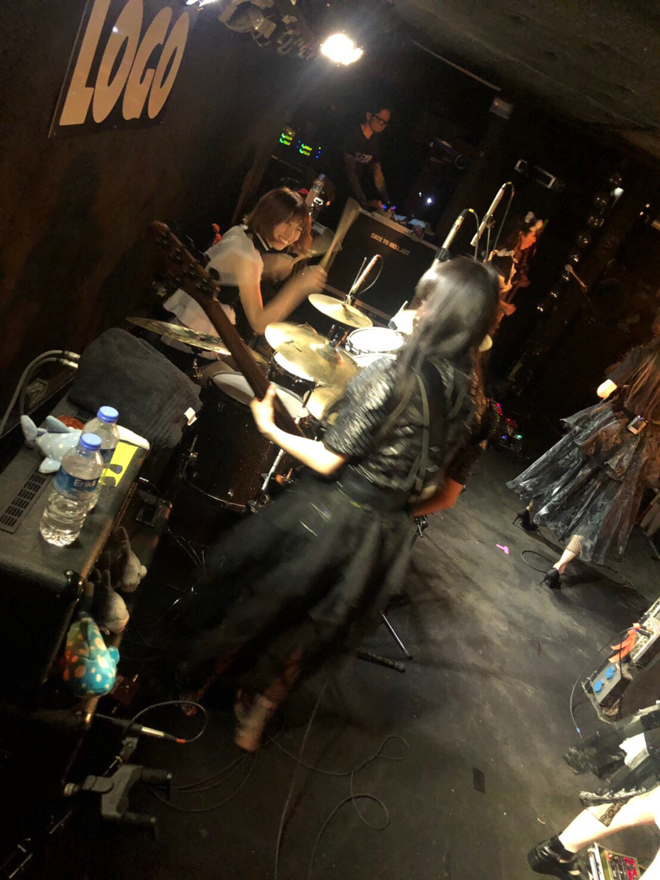 ▲Akane and Misa performing
And each time we come here to Europe,
I can tell that we have so many masters and mistresses like this just waiting to hear us play!
That gives me such a feeling of gratitude!
We hope that everyone will say "Okaeri!" (welcome back) the next time we make it out here.
So, we'll be sure to keep playing hard and make our way back here to Europe! !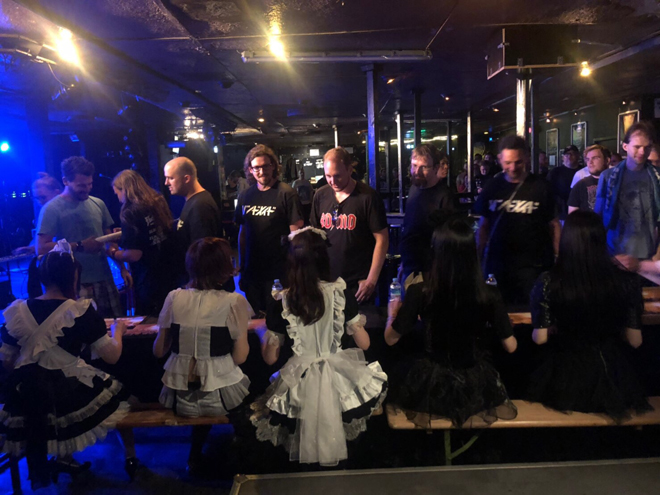 ▲The meet and greet in Hamburg
Our memorable tour here in Europe has come to an end.
So, for now we're going to take a break from our world domination.
Then next month we're off to Taiwan!
We'll be sure to keep rocking!!! !
WORLD TOUR REPORT PAGE