New Album "CONQUEROR" To Be Released On December 11, 2019!
New Album "CONQUEROR" To Be Released On December 11, 2019!

"endless Story" recorded in "CONQUEROR" will be on sale in advance on digital subscription services!
In addition, official artwork of the upcoming tour, "gekidou" and "shinka," brought with new image and new album, is unveiled.
■JACKET
・A-type(LIMITED EDITION, CD+Blu-ray)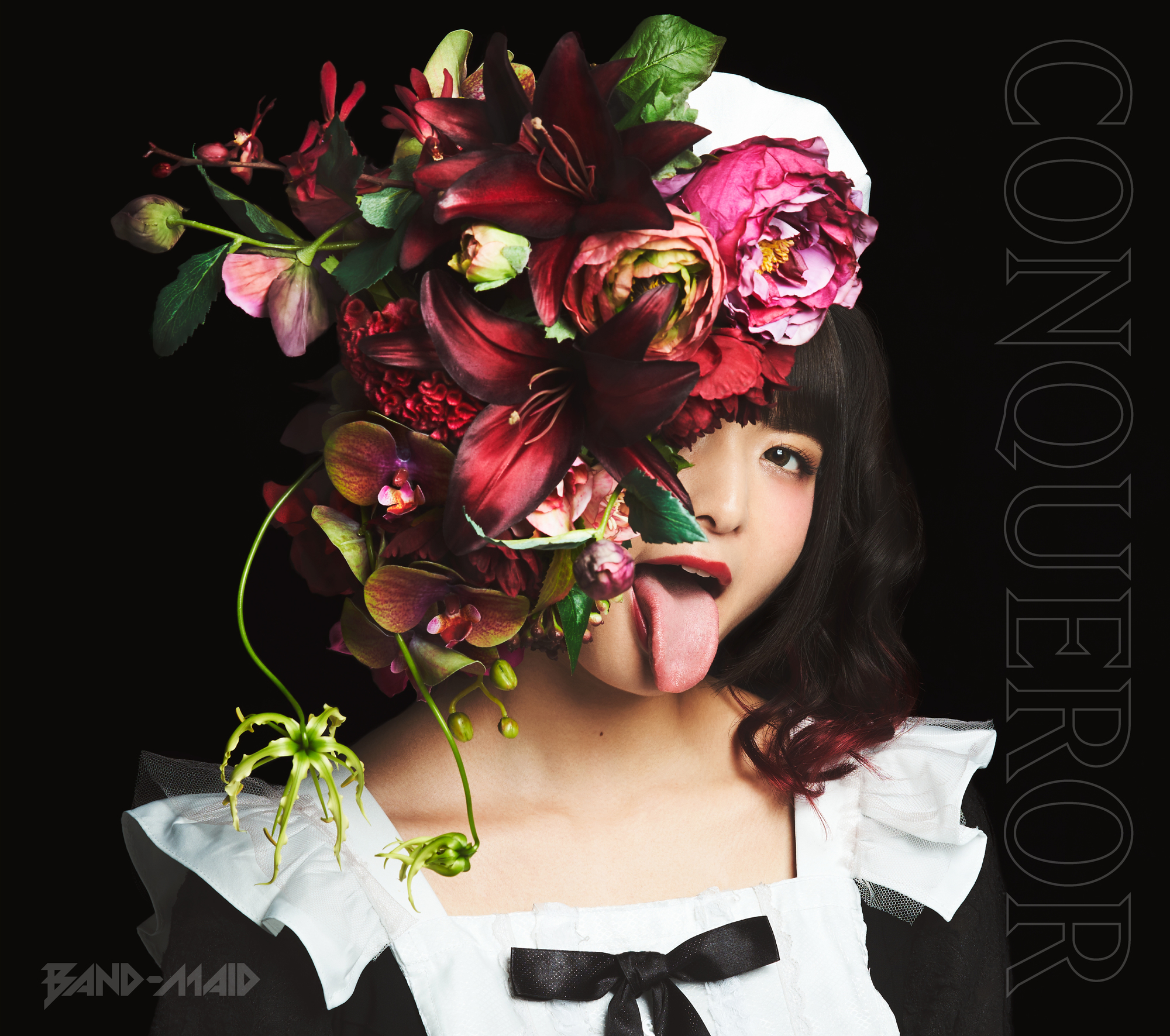 ・B-Type(LIMITED EDITION, CD+DVD)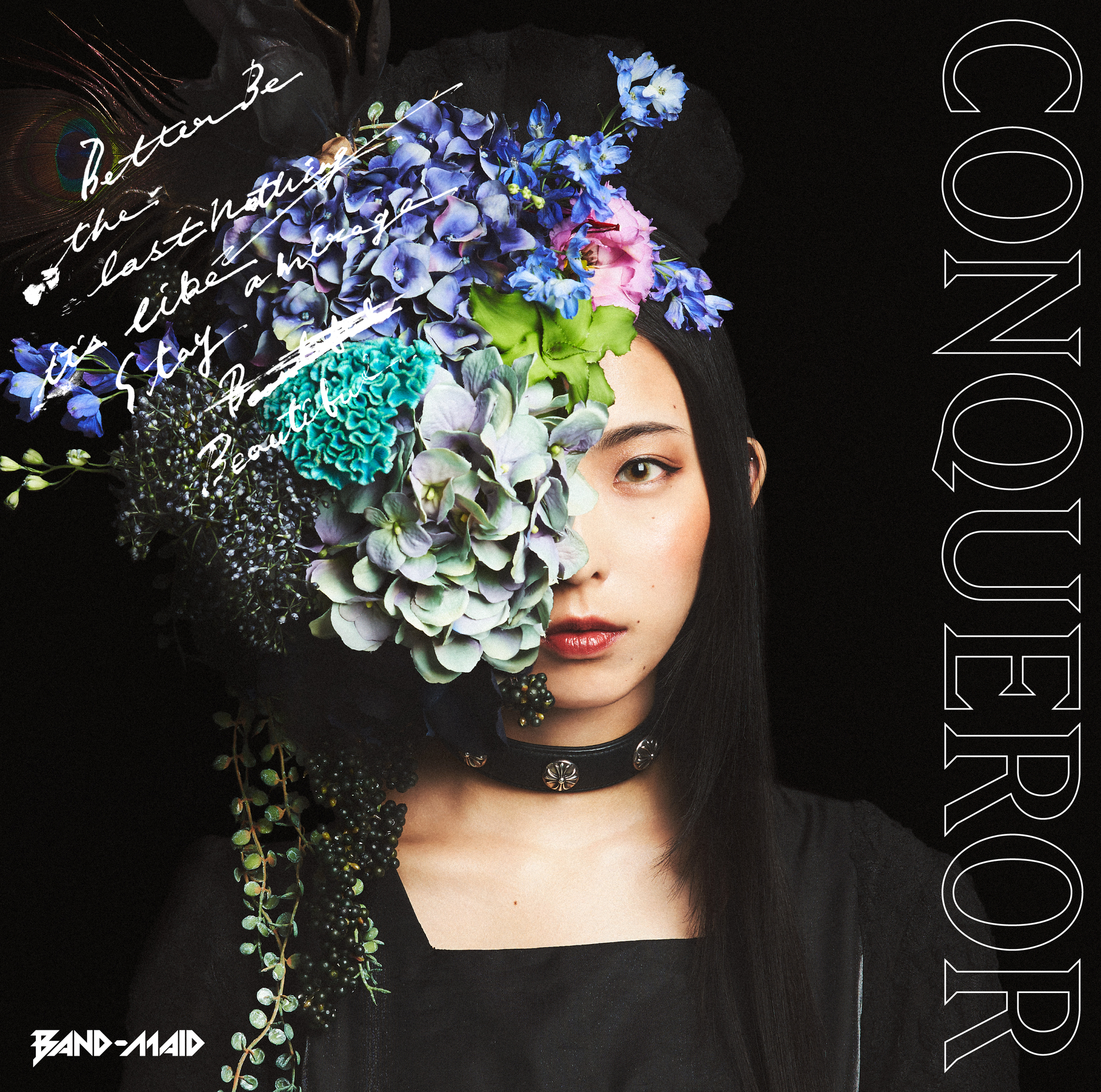 ・Normal Ver.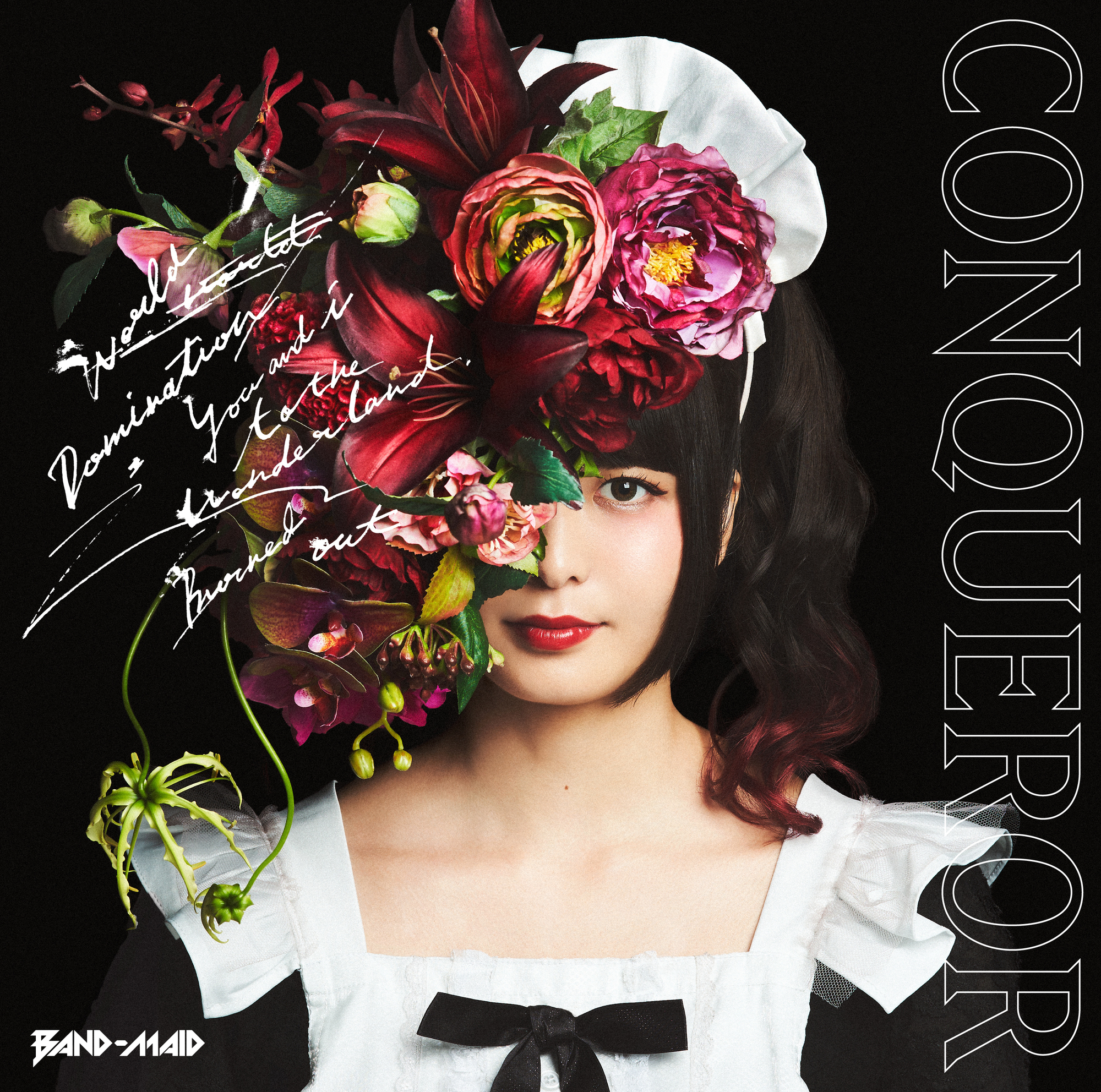 ■NEW IMAGE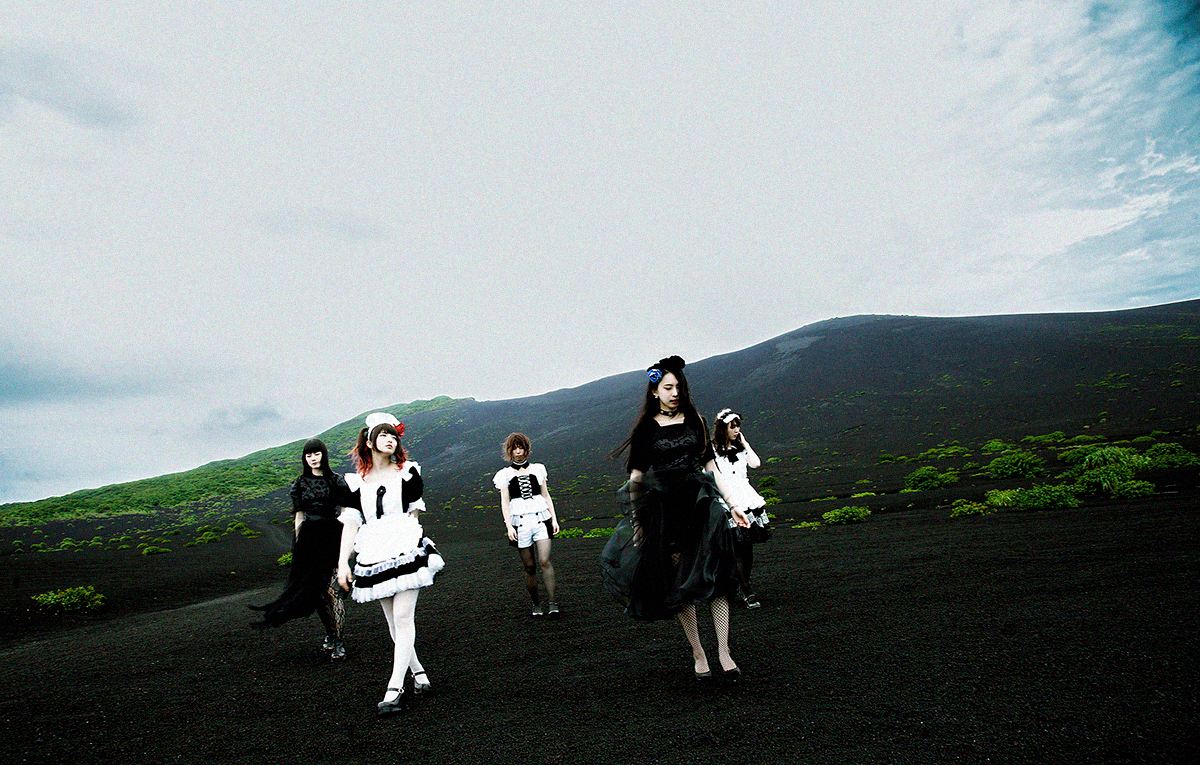 ■TOUR ARTWORK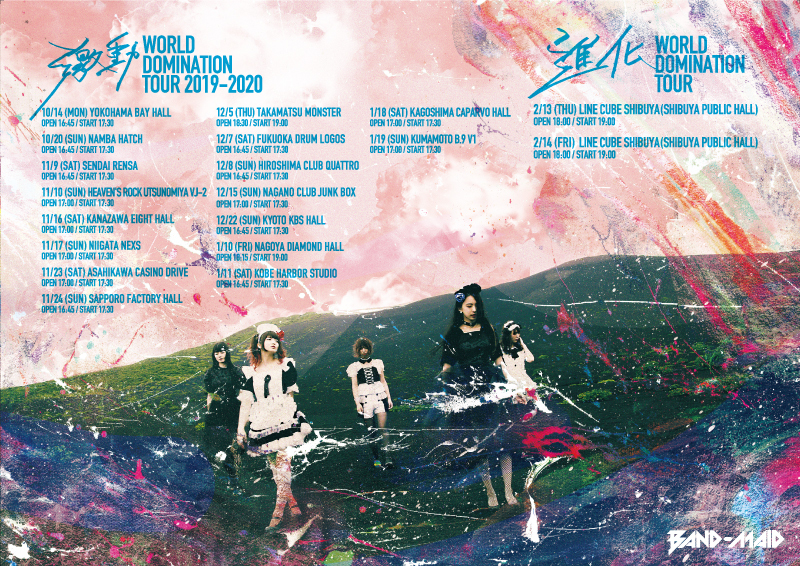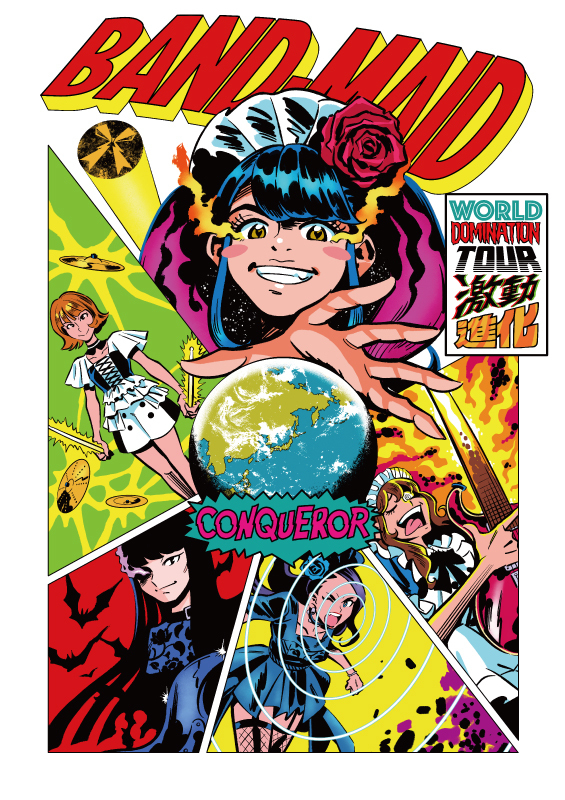 ■BAND-MAID's New Album "CONQUEROR"
Released on Wednesday, December 11, 2019
15 tracks will be recorded (the order of the tracks to be determined)
First-run Limited Edition A (CD+Blu-ray):
CRCP-40590 / 4,545 yen+tax
First-run Limited Edition B (CD+DVD):
CRCP-40591 / 3,636 yen+tax
Normal Edition (CD): CRCP-40592 / 2,727 yen+tax
[Contents] * Recorded tracks and song names may be changed without any notice.
CD (For all the editions)
【収録内容】
-CD-※全タイプ共通
1. PAGE
2. glory
3. Liberal
4. endless Story
5. Mirage
6. At the drop of a hat
7. Wonderland
8. azure
9. Dilemma
10. Bubble
11. The Dragon Cries
12. flying high
13. カタルシス (Catharsis)
14. Blooming
15. 輪廻 (Rinne)

Blu-ray/DVD
- Instrumental music performed by MIKU KOBATO (Gt./Vo.), KANAMI (Gt.), MISA (Ba.), AKANE (Dr.)
- Videos
-- "onset" (instrumental)
-- "DICE" (instrumental)
-- "DOMINATION" (instrumental)
■Only the first-run limited edition A (Blu-ray) features:
Multichannel video available (Some players may be incompatible)
Digipack package
Two stickers included
■Digital release of "endless Story" will be available on:
https://lnk.to/endlessStory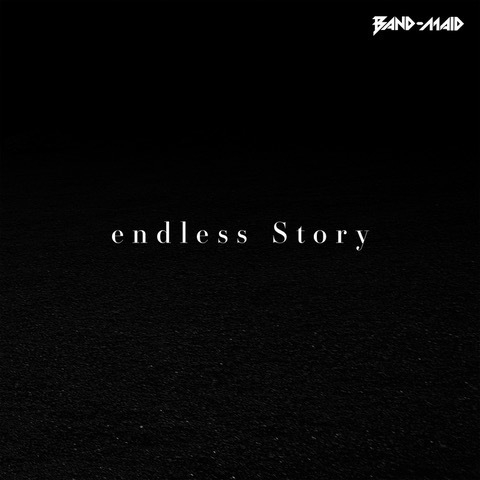 ■Purchase bonus for the CD "CONQUEROR" released on December 11
* Purchase bonus is available on a first come first served basis. While stocks last only.
* Some stores may not have stocks of the purchase bonus. Please check with the store when you purchase or pre-order.
* In the case of pre-ordering on e-stores, purchase bonus is only available for purchase from "carts with bonus." Please note that some e-stores may not accept cancellation of pre-orders.
■Purchase bonus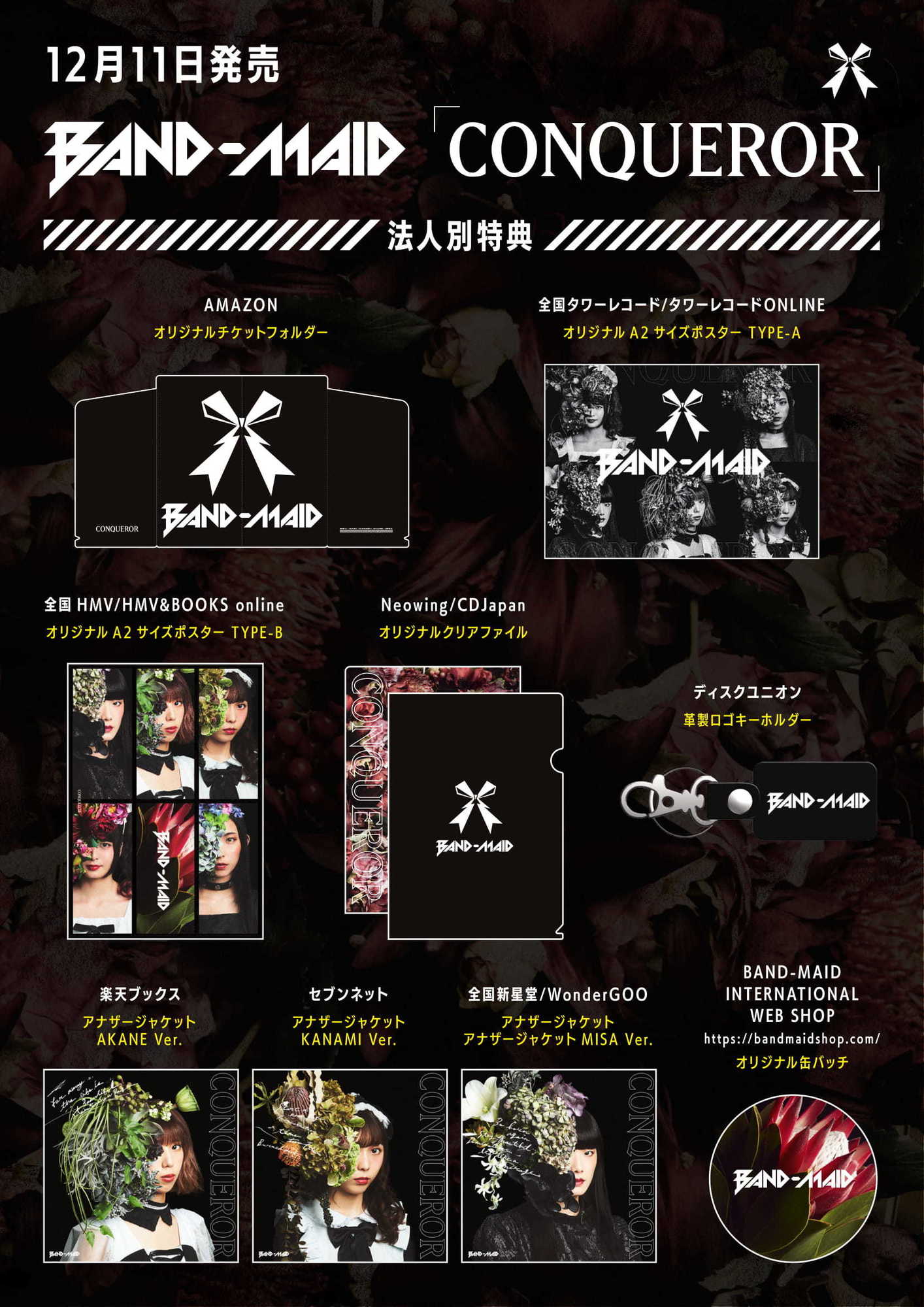 - Amazon
Original ticket holder
- Tower Records/Tower Records Online
Original A2 sized poster Type-A
- HMV/HMV & BOOKS online
Original A2 sized poster Type-B
- Disk Union
Leather made logo key holder
- Shinseido/WonderGOO
Alternate album art MISA ver.
- Rakuten Books
Alternate album art AKANE ver.
- Seven Net
Alternate album art KANAMI ver.
- Neowing/CDJapan
Original clear file folder
- BAND-MAID International Web Shop (https://bandmaidshop.com/)
Original can badge