[English Version Series⑥] BAND-MAID Road to "WORLD DOMINATION" New York①
English edition serialization: BAND-MAID Road to "WORLD DOMINATION"
9/26/2019 USA/New York @ Gramarcy Theatre
Original article: BARKS https://www.barks.jp/news/?id=1000172299


Welcome back! Our masters and princesses!
Welcome back home masters and princesses po!
It has finally arrived.
The world tour [BAND-MAID WORLD DOMINATION TOUR 2019 - gekidou - ]
It's the US version!

This service report from the Gramercy Theatre, NY is from Kobato.

I am happy to report that this USA tour has SOLD OUT at every venue!
I am so super grateful.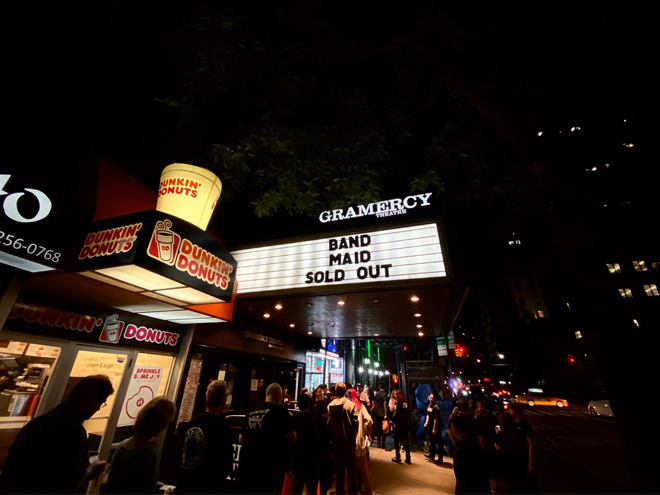 ▲Gramercy Theatre Entrance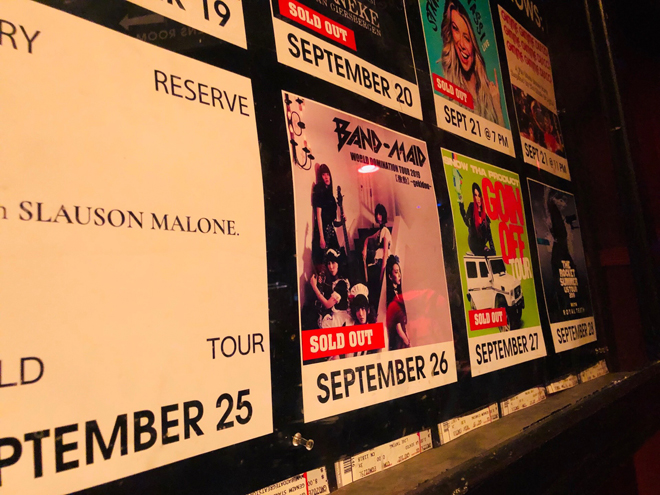 ▲BAND-MAID Performance Flyer

In this great happiness, we had our first service in NY.
This was our first one-man service in NY.
My heart was fluttering with nervousness and excitement.
But the venue was full of smiling masters and mistresses who welcomed us with loud shouts of encouragement,
The energy was way up from the very first song!!

Everyone's enthusiastic voices before the first MC
just kept on going, I was so happy to hear them...
It was the first overseas performance of the NEW instrumental "Don't be long."
Mincho's title call began
and everyone seemed surprised, but very happy!!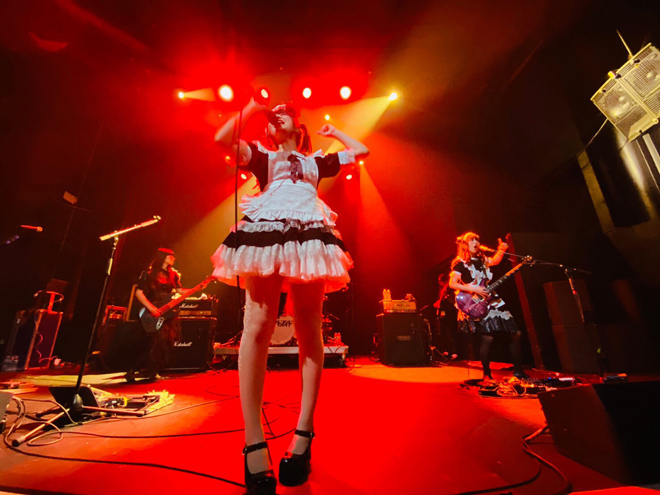 ▲Miku Kobato being MC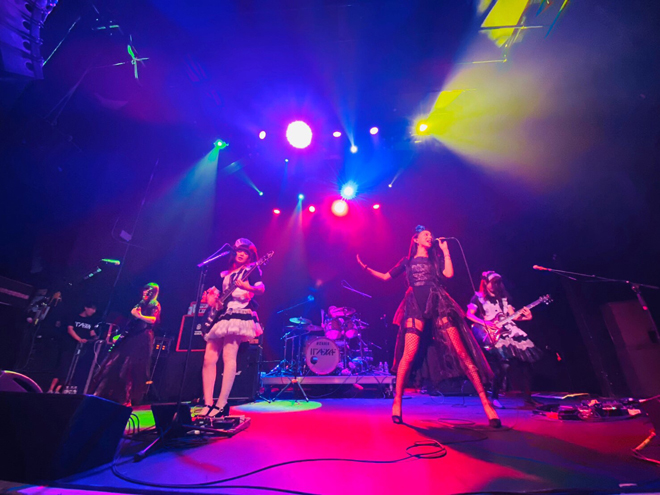 ▲Gramercy Theatre Service BAND-MAID

Everyone responded with such a loud voice during the magic spell time
I was totally thrilled!!
I was most surprised that Japanese was spoken more than English.
I was amazed that were many people who could speak Japanese, and who memorized the lyrics to sing along.

Also, the standard MISA call was made overseas.
MISA drank a canned beer
and her face looked embarrassed but happy, and then sort of relaxed.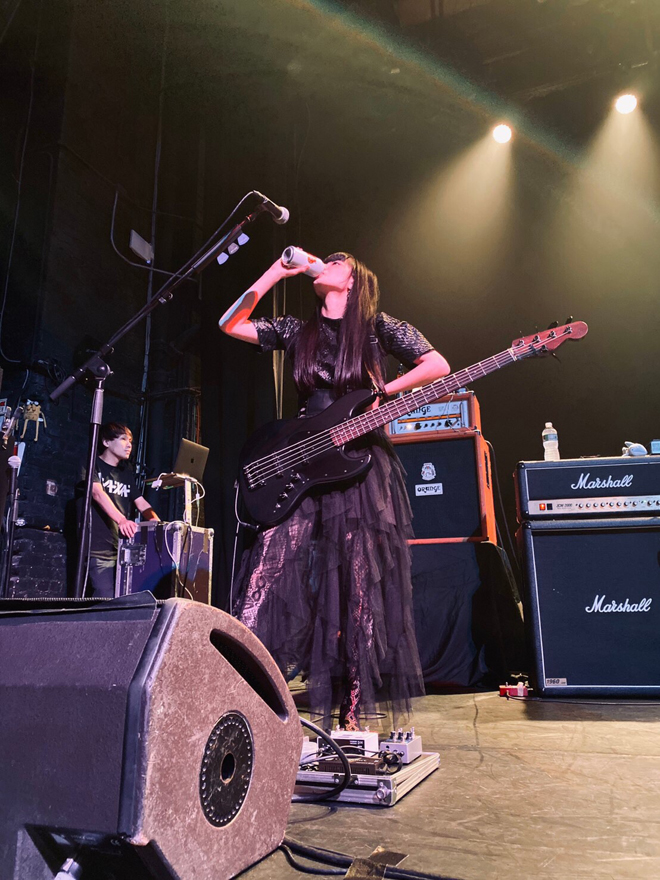 ▲MISA drinking beer during the service

The excitement of "Take me higher!!" was amazing!
The cheering when the intro was played conveyed how much everyone loves this song.
It was our first service in NY, but I feel like we became one with everyone, even more than I expected
It was an incredible start to the tour.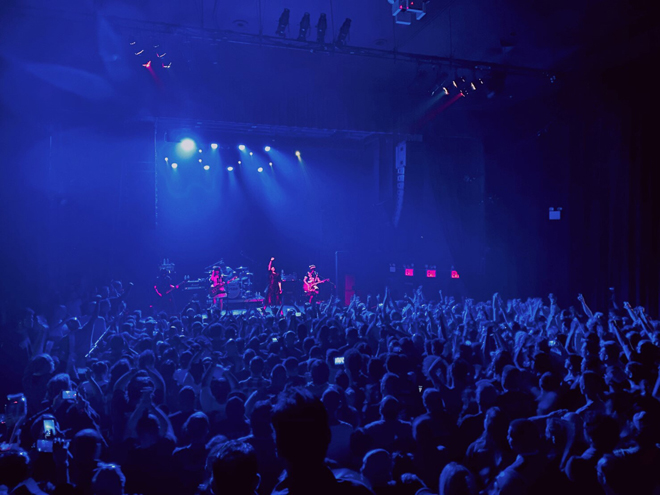 ▲Gramercy Theatre Service Panorama

I am really excited for the additional second NY performance.
By the way, the day before the service, we went sightseeing and visited Times Square together
There was a really delicious onion gratin soup
We ate at "La Bonne Soupe," and it was a perfect NY day.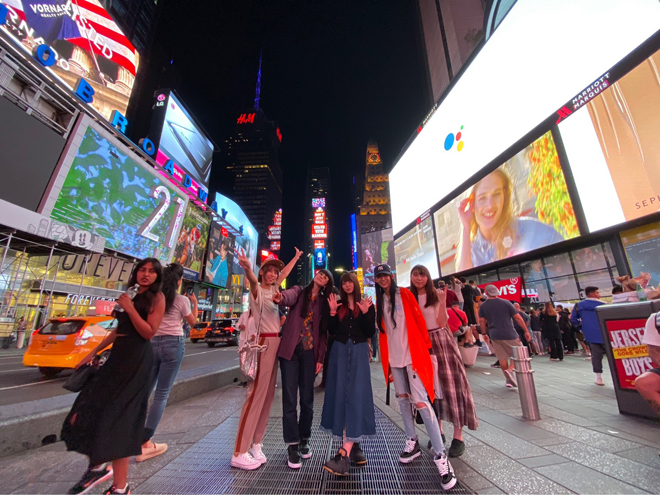 ▲Times Square and BAND-MAID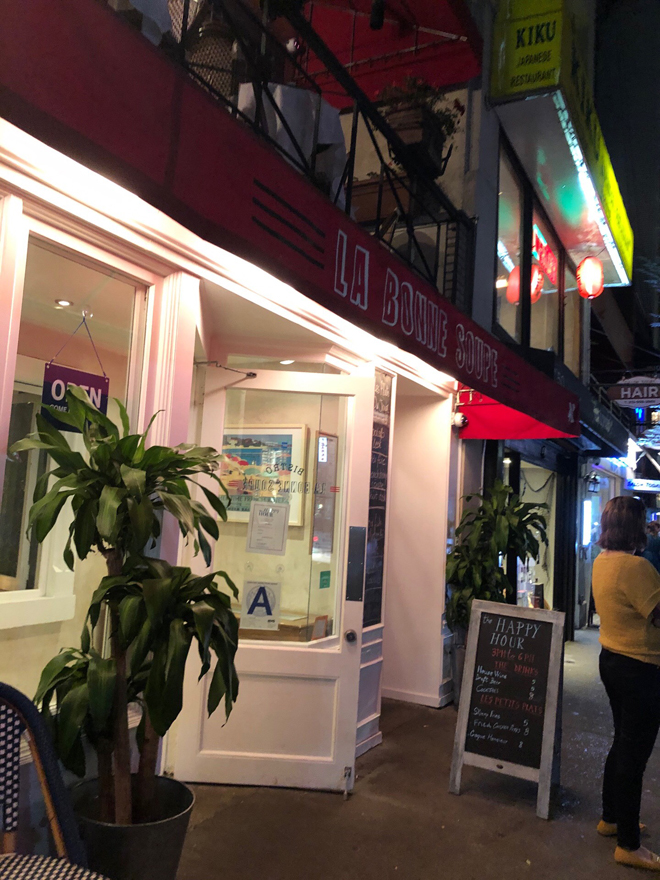 ▲The restaurant where we enjoyed an NY dinner, "La Bonne Soupe"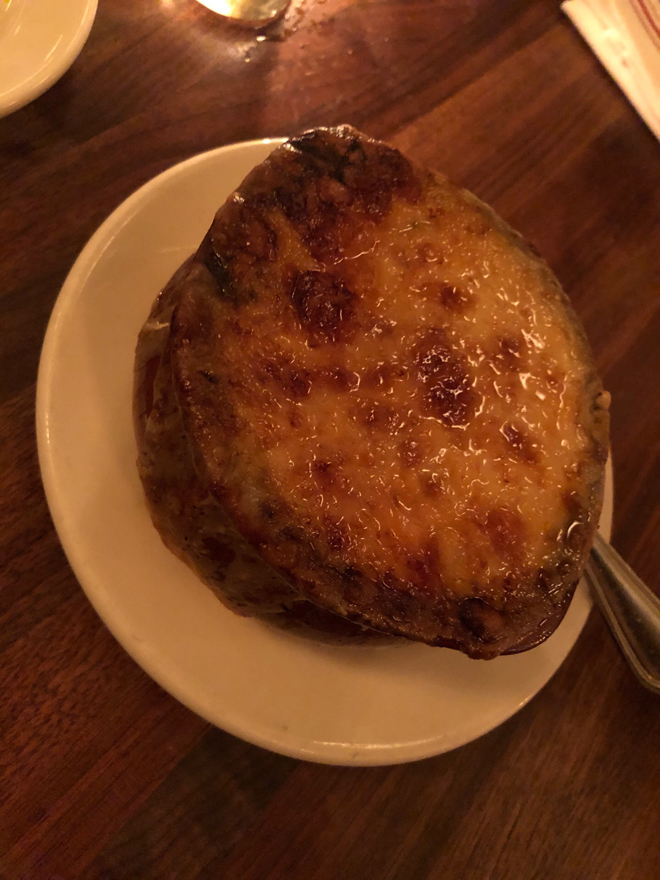 ▲La Bonne Soupe's Onion Gratin Soup

I will do my very best to make this an unforgettable USA tour!!
That's it for today!!
This was Kobato. Bye-bye!

WORLD TOUR REPORT PAGE