[English Version Series⑦] BAND-MAID Road to "WORLD DOMINATION" New York②
English edition serialization: BAND-MAID Road to "WORLD DOMINATION"
9/27/2019 USA/New York @ Mercury Lounge
Original article: BARKS https://www.barks.jp/news/?id=1000172299
This is SAIKI.

BAND-MAID WORLD DOMINATION TOUR 2019 ~Turmoil~
We went all out for the second performance in the US edition.

The venue was the Mercury Lounge.
We maids gave a special service in an additional VIP only performance!
The first performance was at a wonderful music venue with a unique atmosphere.
"So this is an American music venue! " I kept thinking excitedly.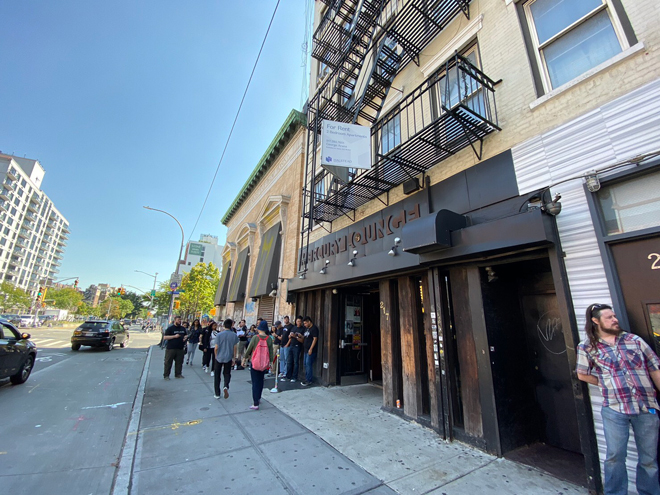 ▲Mercury Lounge Exterior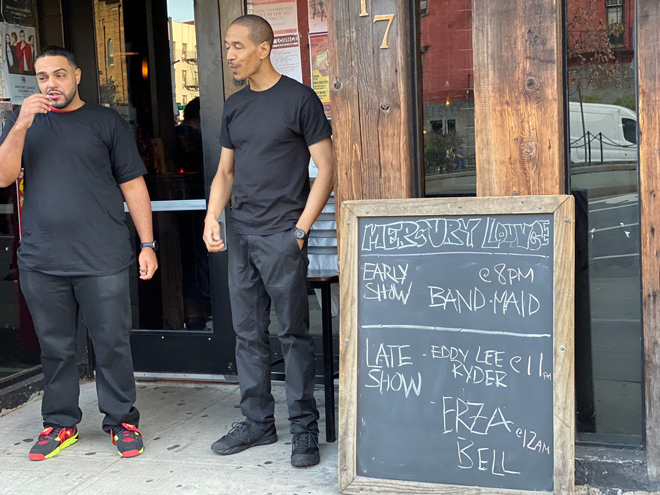 ▲Mercury Lounge Entrance

Since the distance was so close while we were singing during the live performance,
I heard the powerful singing voices and cheers of the masters and mistresses!
I was happy that their beautiful expressions conveyed their enthusiasm.

There was even a master who imitated the way I moved my arm when I fanned myself
and it automatically made me start laughing.

We were getting fired up during the MC
because of AKANE's "I'm GORILLA!!" self-introduction.
The masters and mistresses in New York burst into laughter and seemed like they would give a banana to the next maid... Thank you.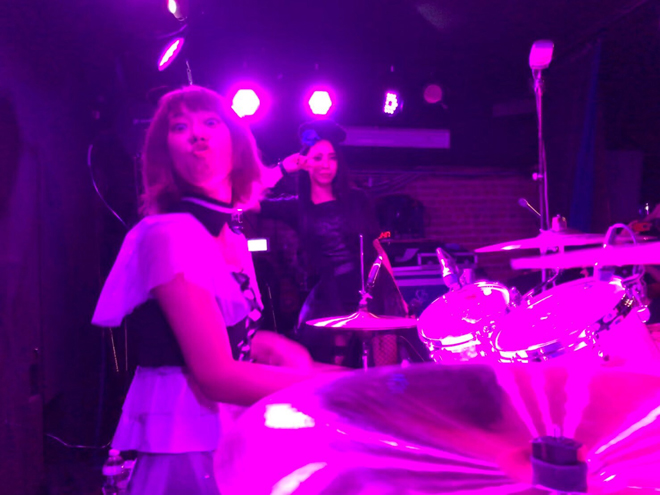 ▲SAIKI and AKANE in service

The chorus of "Daydreaming" was also very emotional.
This is something I want to keep doing... I thought.
Next time, I want to perform in an even bigger venue.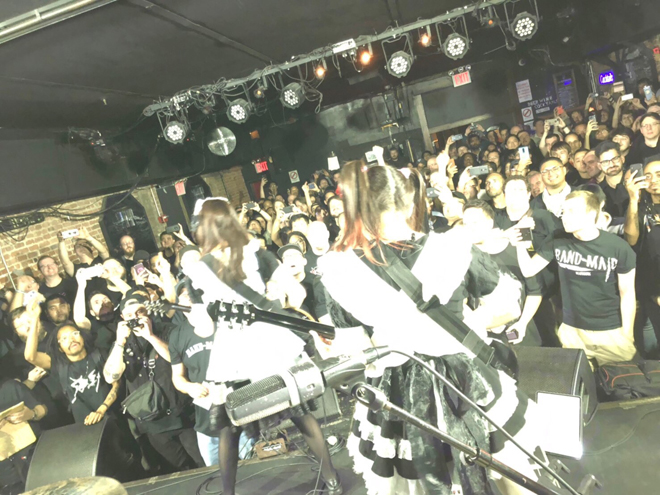 ▲Mercury Lounge maid panorama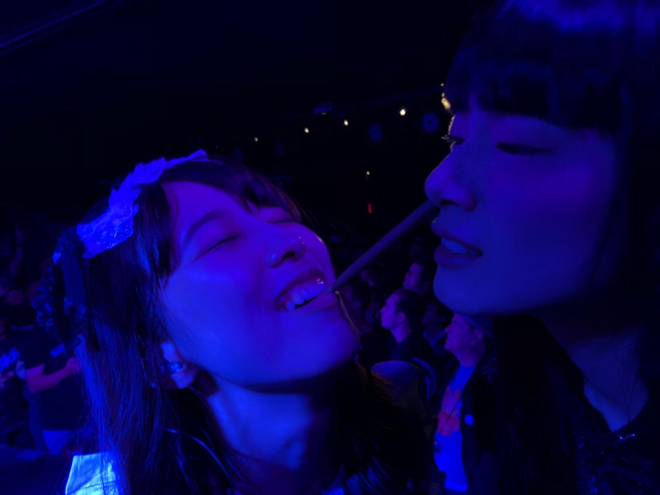 ▲KANAMI and MISA playing during service

Everyone of New York,
was really good at Japanese, and we were so impressed that they spoke Japanese during the Meet & Greet.
There were many song requests, and we hope to incorporate such requests in the future
Would it be an even better service if you could create the set list? We are thinking about it....
A service that everyone creates together is a good one!

During free time
We got sneakers while taking a little walk around the venue.

The city was really lovely and full of art, and the weather was mild and perfect for taking a walk.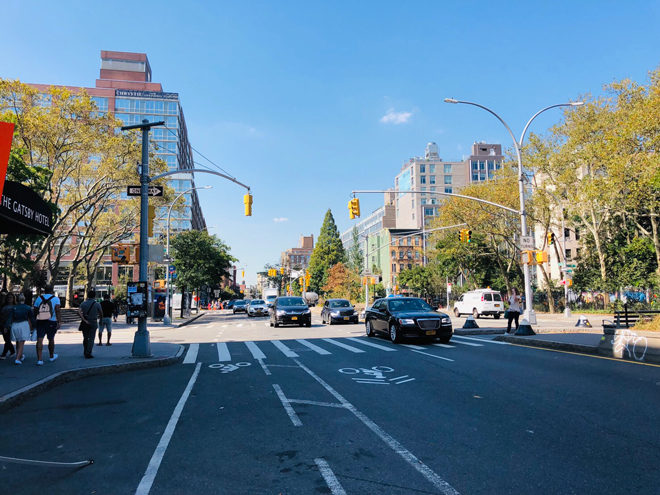 ▲The city around the venue

▲The city was full of art like this

I want to come again, for service or just to visit.

I will do my best for the remaining US tour.

This was SAIKI.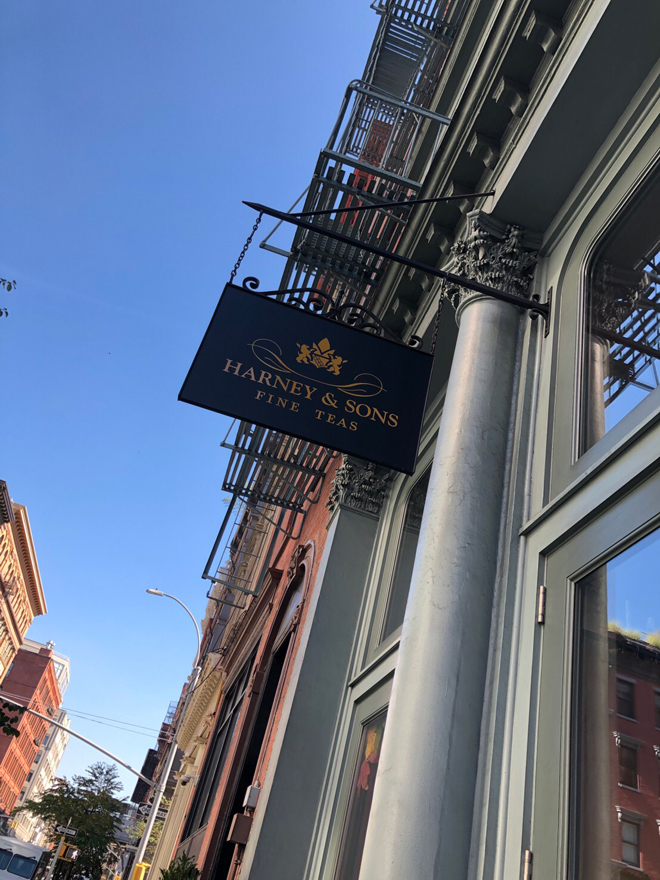 ▲A tea shop near the venue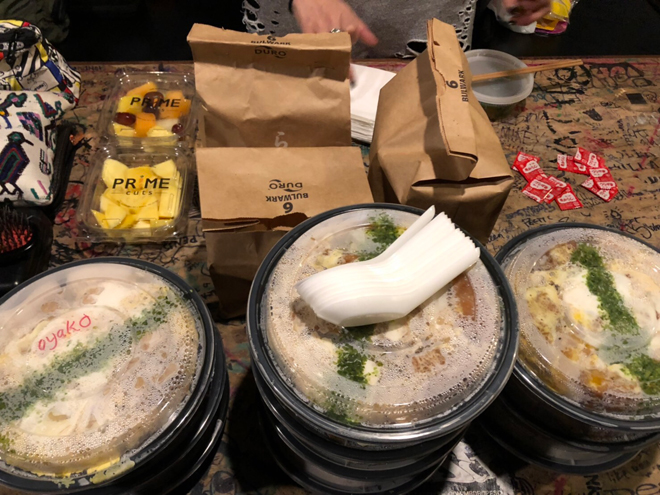 ▲We ate oyakodon and katsudon for lunch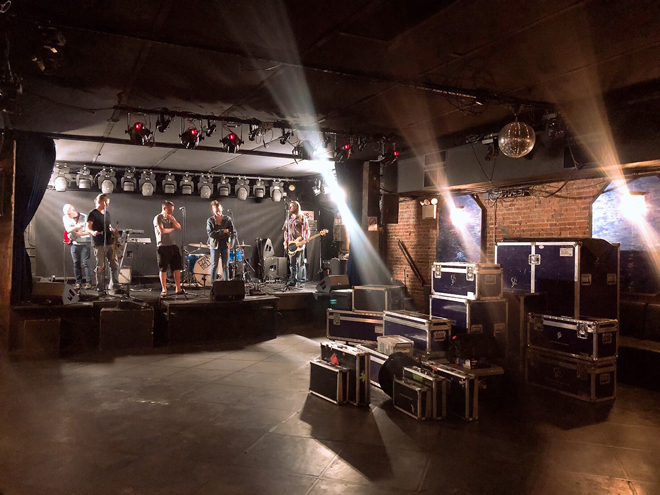 ▲The band that appeared on the LATE SHOW after BAND-MAID
WORLD TOUR REPORT PAGE