[English Version Series FINAL] BAND-MAID Road to "WORLD DOMINATION" Los Angeles②
English edition serialization: BAND-MAID Road to "WORLD DOMINATION"
10/01/2019 USA/Los Angeles @ ECHOPLEX
Original article: BARKS https://www.barks.jp/news/?id=1000172600
Hey, everybody. Misa here.

We've been in the US for about a week, and we've been so lucky with the sunny weather.
We've enjoyed nice clear skies the whole time.
We went out and took advantage of the nice weather to do just a bit of
sightseeing before our rehearsals for each show.
It was a lot of fun to go check things out.
I bought a hat for myself in New York (Yay!).

▲A park in LA

After our week was up we had a performance to serve on the last day.
It was a sad feeling when the last day came up.
To start things off around noon I went to a park with the rest of the band.
The park was peaceful and full of trees. There were also lots of different birds (friends of Kobato?)
There were some ducks swimming around too.
Our own Kobato couldn't help but stroll right up along beside the ducks.
There was lots of sunshine to take in for some good quality photosynthesis.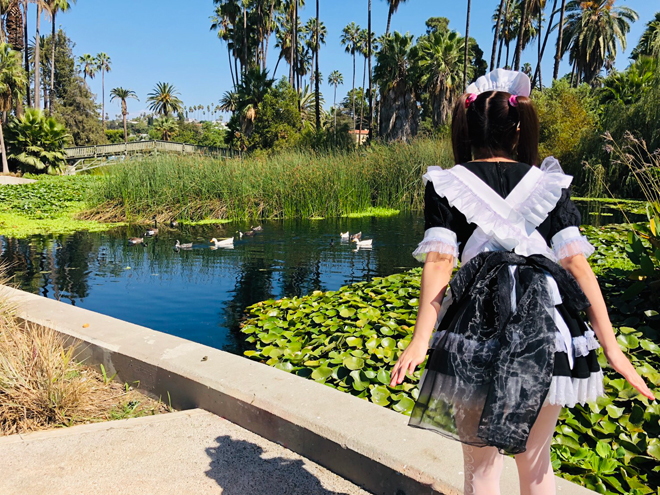 ▲The birds over at the park in LA

After we were done at the park we went over to our venue.
For lunch we ended up having some Japanese food.
There were rice balls, udon noodles, and other stuff like that for us to eat up.
All of this on the day before we went back to Japan!! (Haha)
It all tasted really good.

So, after our rehearsal and Meet & Greet were all wrapped up,
we went ahead and put on the last show of the tour.
We hit it hard and went all out.
I brought my camera along this time,
but I was so amped up that I sort of forgot all about it, sorry about that!.
Basically, there was so much excitement in the air that I forgot I even had a camera with me.
Well, here's a shot with a funny face to check out, so I hope that'll be alright.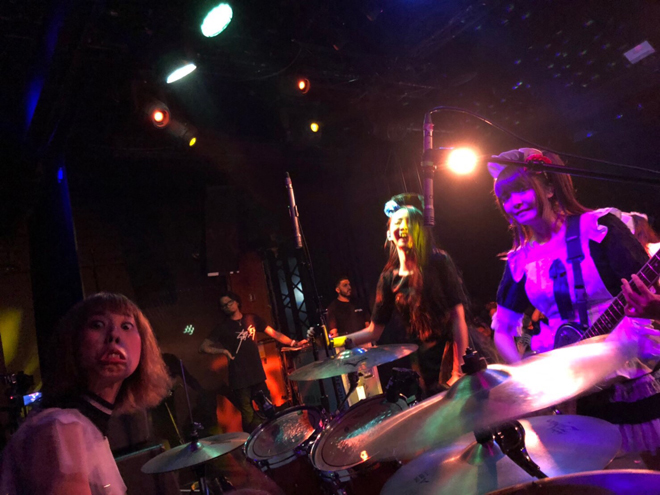 A moment of relaxation during the service

Okay, Okay... So, moving on from that...

A lot of fans came out to see us for our show at the Echoplex, which was truly awesome to see.
All in all we had 5 shows during our stretch in the US.
And the crowd was exceptionally excited during that last show on our final day. It was such a thrill! (Haha)
That put me in a good mood and I ended up going straight through two beers.
I really do like America!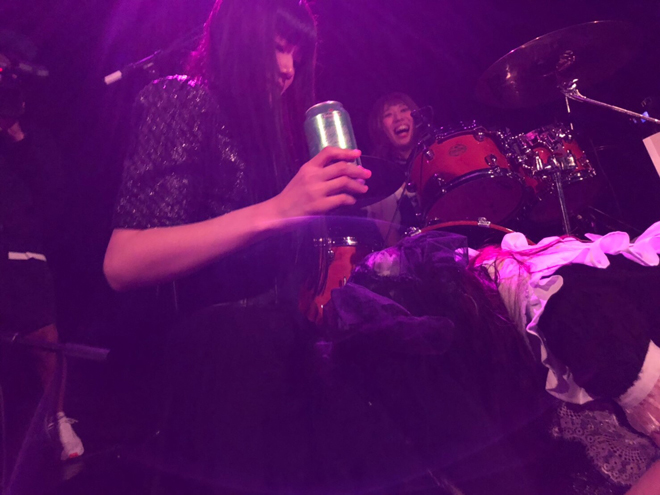 Kanami fawning over Misa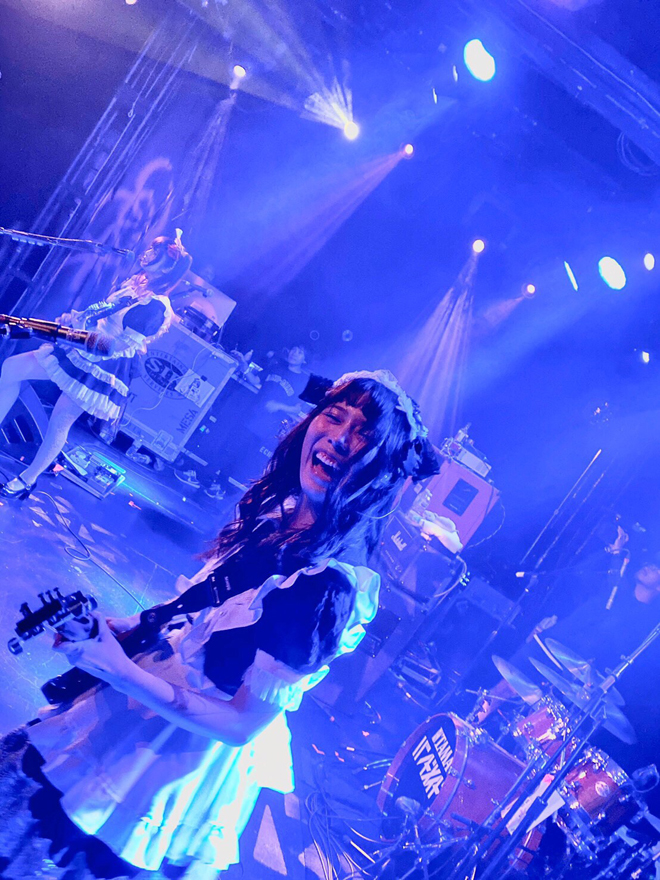 Kanami giving a huge smile

Not a single member of the band got hurt or sick the whole time! What a relief!
After we get back to Japan we're playing at the The Great Satsumanian Hestival, which has me very excited.

So, that's that. Thank you everyone!

I really hope we get to go abroad again next year.

Okay, bye-bye!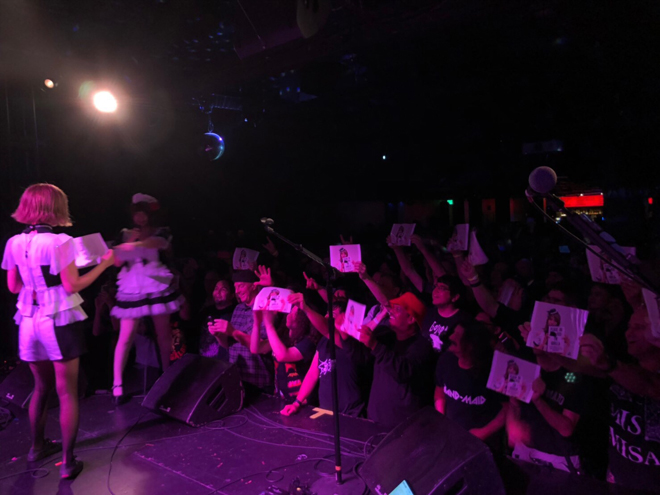 ▲A surprise for the masters and mistresses in LA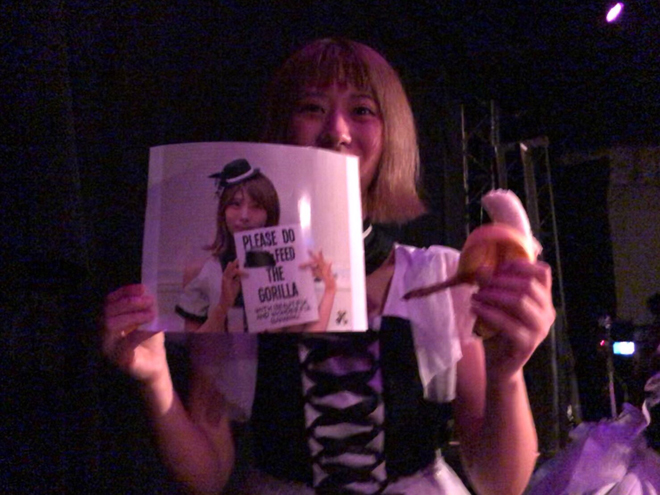 ▲A banana with a gorilla in need of food
WORLD TOUR REPORT PAGE