[News] Details about the W.D. [進化] Tour
Thank you very much for always supporting BAND-MAID.
Upcoming later this week at long last,
here are the details for the BAND-MAID World Domination Tour [Shinka].
■Same on both days■
3:30 p.m.: Priority sales of promotional items
6:00 p.m.: Doors are opened
7:00 p.m.: Start of the concert
*Sales of promotional items may start sooner depending on preparations and the size of the line.
*Sales of promotional items will continue until the end of the line has been reached from the time the doors are opened to after the end of the concert.
*All payments are cash-only.
Check the following for the sales lineup.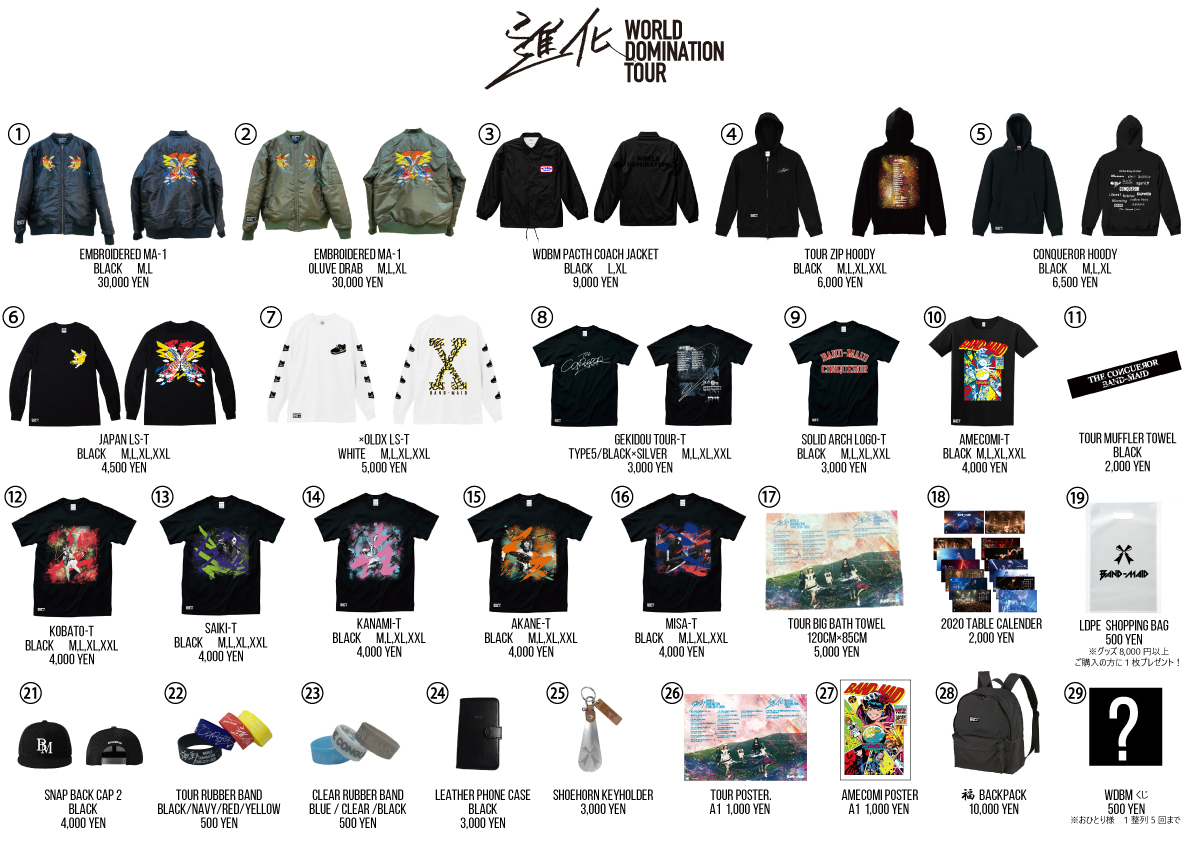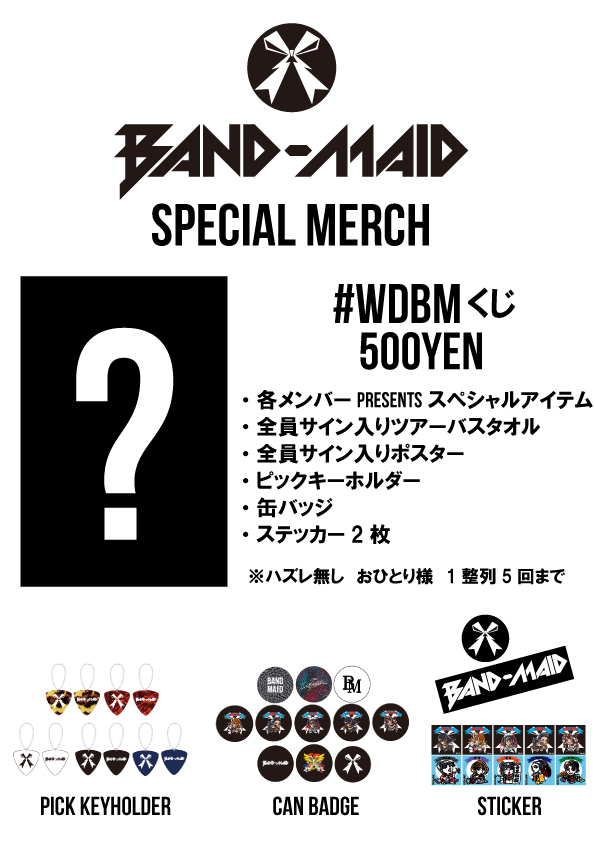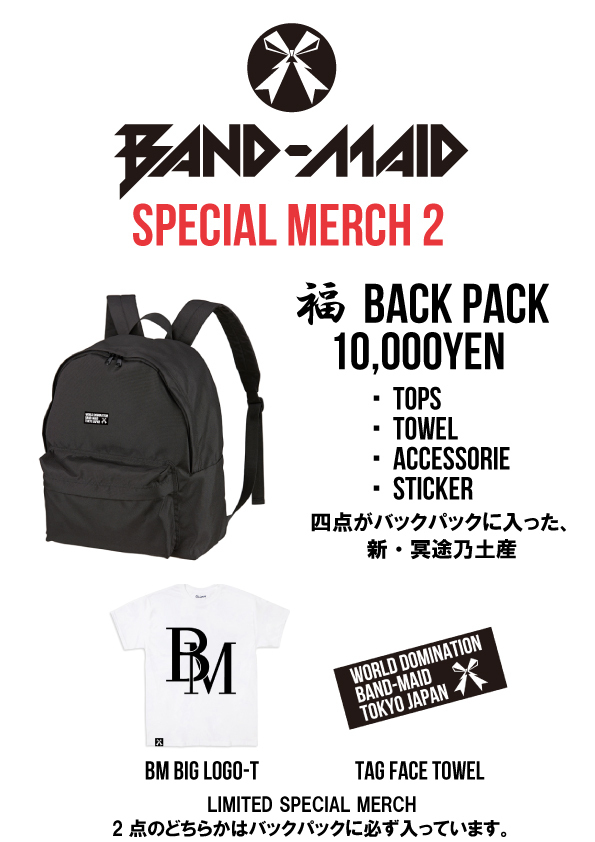 ■In relation to things to note for the wait staff,
be sure to read the following.