[NEWS]OMEISYUSAMA Pre-Order and OMEISYUSAMA Limited Edition Goods Order Sales
We will be taking the OMEISYUSAMA pre-orders for goods
that will be available for sale at the upcoming
"BAND-MAID NIPPON BUDOKAN OKYU-JI" on February 11, 2021.
There will also be OMEISYUSAMA-only pre-order items available for sale.
In order to avoid congestion on the day of the BUDOKAN OKYU-JI,
orders will be sold at the earliest possible time through the OMEISYUSAMA club.
With the exception of some fan club-only products,
there will also be a general sale on the online store at a later date.
Sales period: December 22, 2020 (Tue) 22:00 JST- December 26, 2020 (Sat) 23:59 JST
BAND-MAID OMEISYUSAMA STORE
https://bandmaid.tokyo/products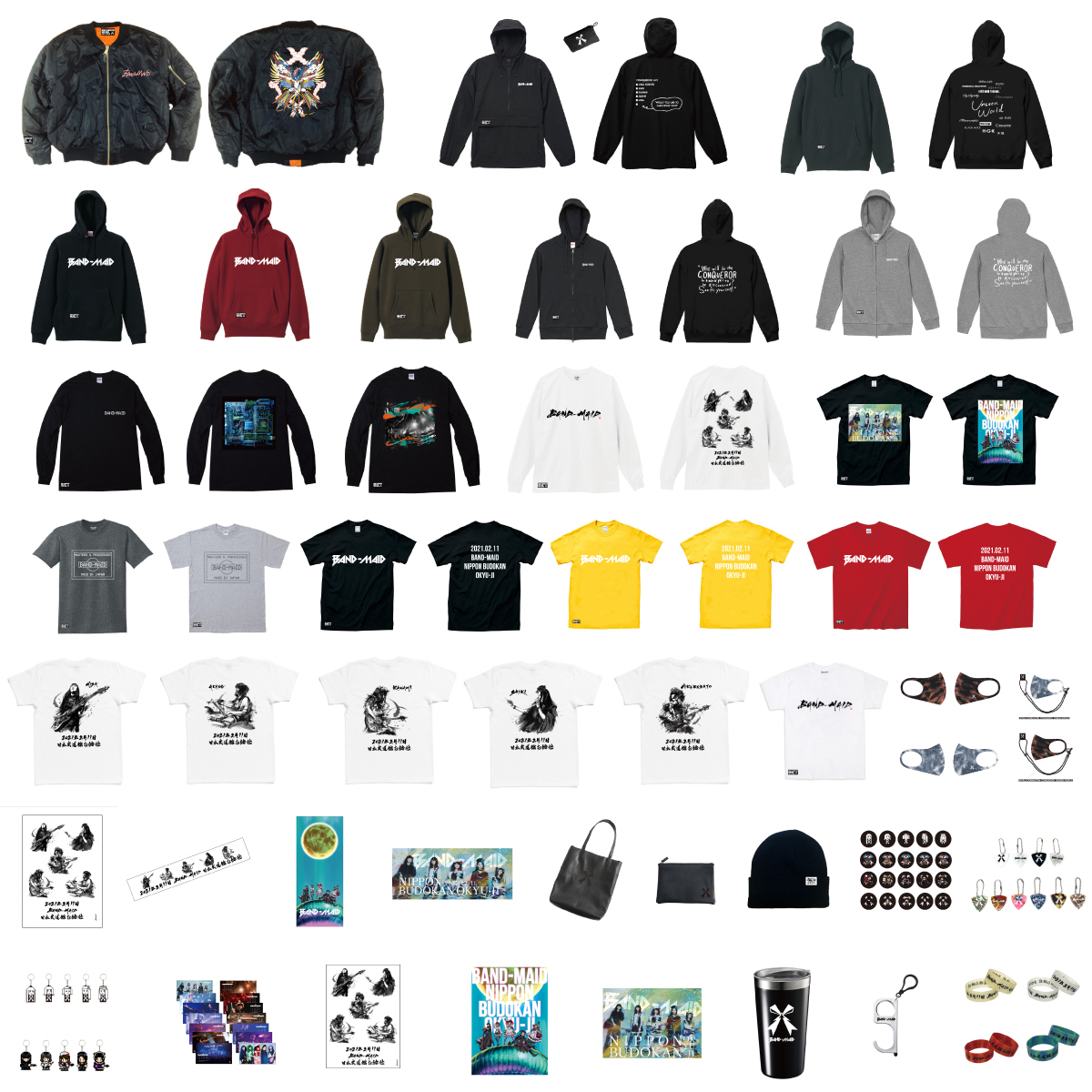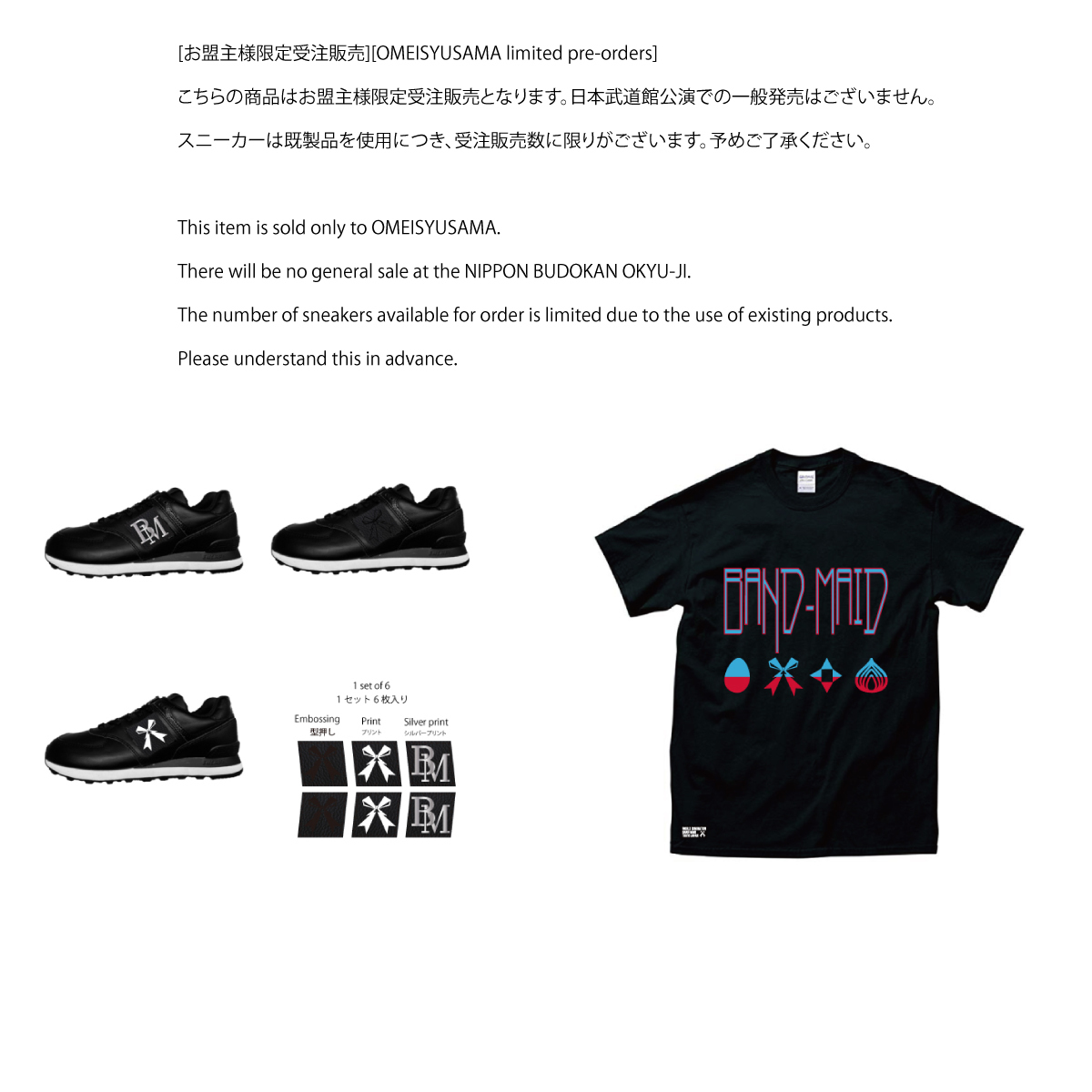 Please read the following notes carefully.
・Please be sure to read the shipping notes.
https://bandmaid.tokyo/about/shipping
・As this is a made-to-order product, cancellation is not possible under any circumstances.
・Only paid members can apply for these products.
・Some items have a maximum number of pre-orders due to production reasons.
・If the maximum number is reached, pre-orders will be closed early.
・Some items will be sold only to OMEISYUSAMA.
There are no plans to sell them to the general public or at the NIPPON BUDOKAN OKYU-JI.
・The colors and textures of the products shown on
・this site may differ slightly from the colors you see on the screen,
depending on your monitor environment, OS, and browser version. Please be forewarned.
・The size is only a guide and there is a slight variation in each product.
・We do not accept returns or exchanges for reasons such as the size not fitting.
・Shipping is available worldwide. Please check the available shipping areas in advance. 
https://bandmaid.tokyo/about/international_shipping
・There is a limit to the number of products that can be ordered for each product.
・The shipment of pre-ordered products will begin on January 29, 2021 (Fri.), Japan time.